Frederique Constant is one of the youngest watchmakers manufacturing at scale in Switzerland.
Founded 35 years' ago in 1988, the company is now making around 130,000 watches per year, according to Morgan Stanley estimates, which generates sales of CHF 125 million for its parent company Citizen Watch Company.
These are remarkable figures in comparison to other Swiss watchmakers that I will wager you'd think are far bigger than Frederique Constant.
If Morgan Stanley's estimates for 2022 are correct — and they are disputed by some — Frederique Constant's turnover is higher than Zenith's (CHF 121 million), Girard Perregaux (CHF 78 million), Ulysse Nardin (CHF 75 million), and Oris (CHF 72 million).
There are good reasons for this. Frederique Constant has designed 30 in house movements including complex tourbillons and perpetual calendars.
In its early years FC used ETA movements, it then transitioned to using ETA-made components for watches designed and assembled in house.
Today, it is capable of making most of its own components for manufacture movements, but still uses decorated Sellita movements where it makes sense to keep prices down.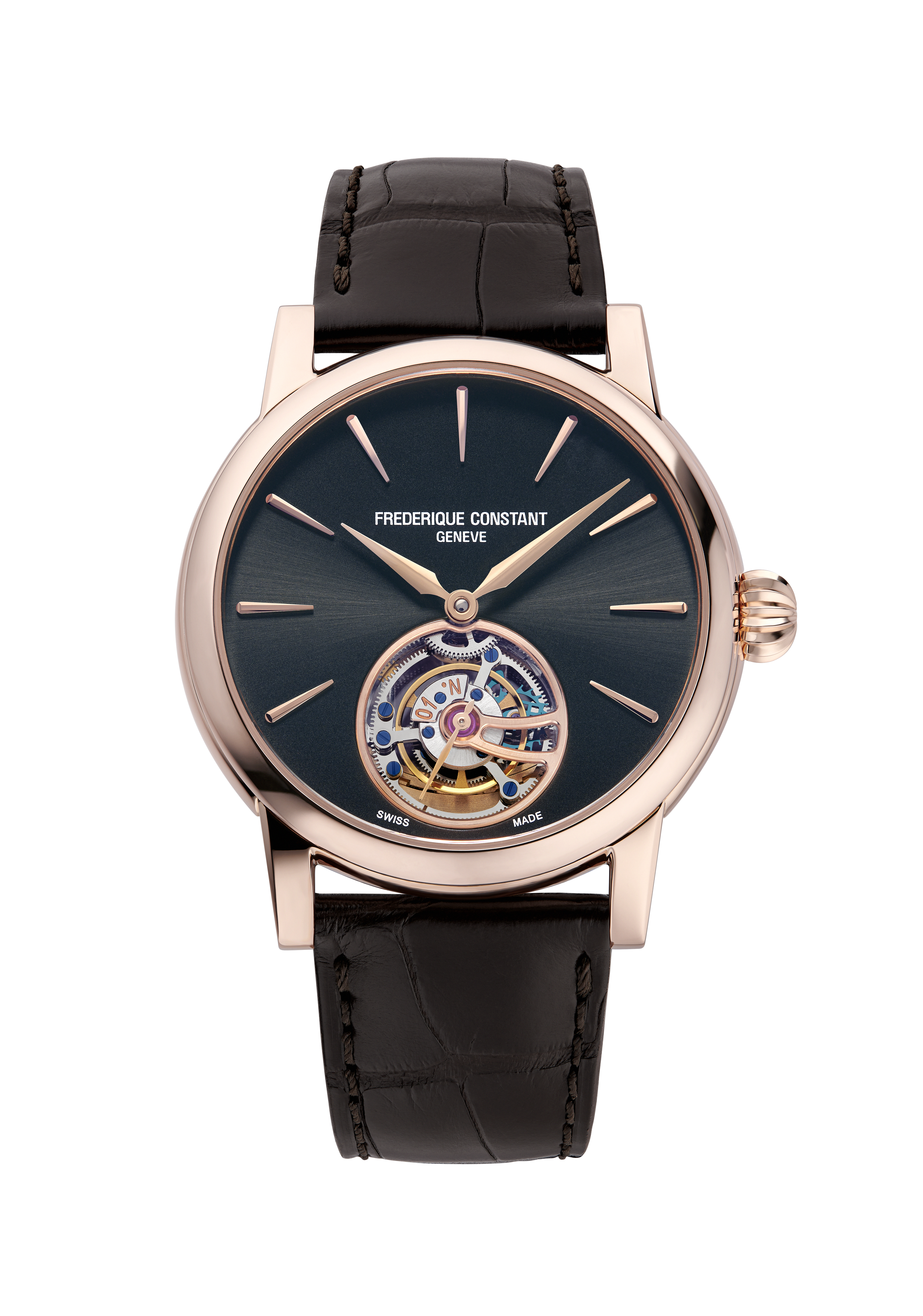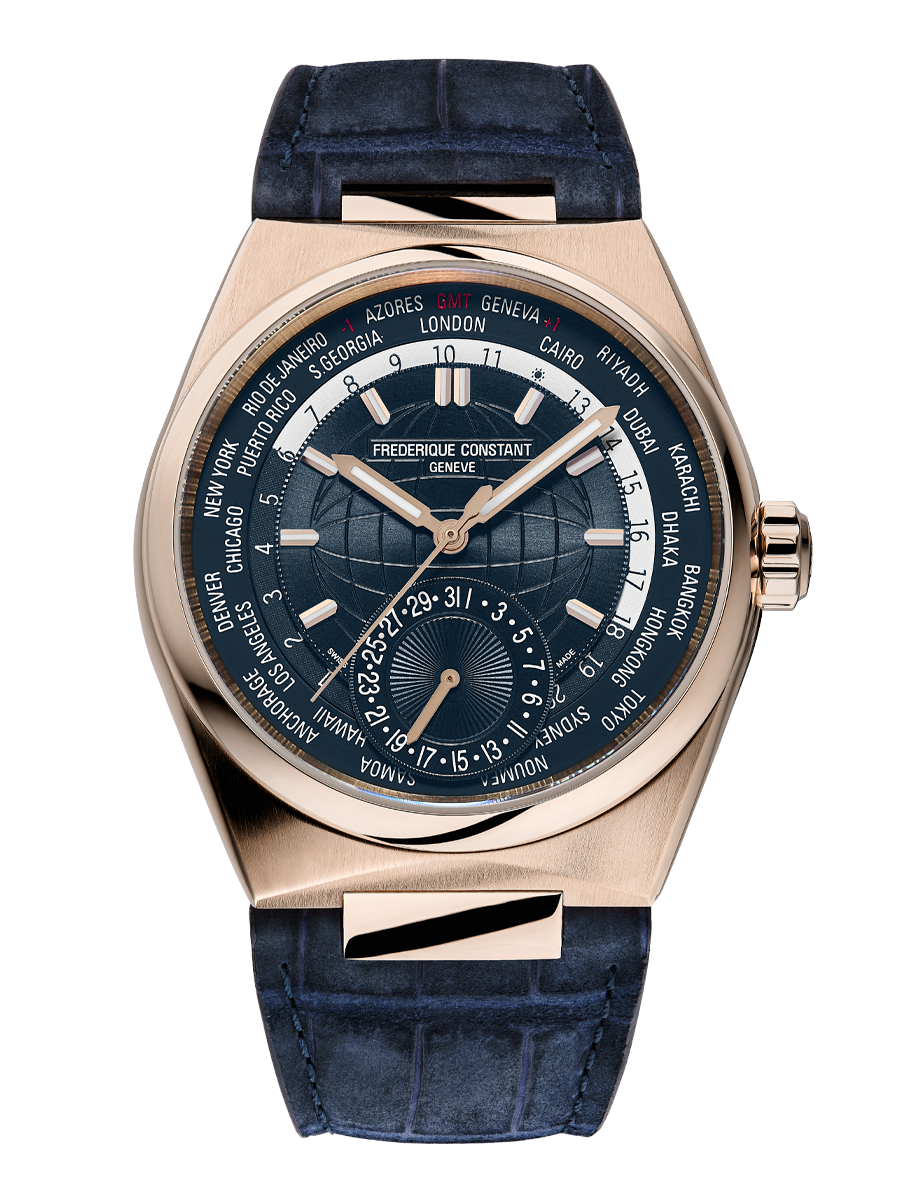 Frederique Constant has watches that appeal to both men and women, and has pared back its collections to Highlife and Classic families for both.
Manufacture watches tend to come in larger cases preferred by men, and this is where the high complication watches reside.
The brand has usually erred on the traditionalist side of design, while being unafraid to experiment with forays into areas like connected hybrid timekeepers.
I would like to see a little more confidence to take risks on design, but I could level this observation at a great many luxury watchmakers.
Styles can feel a little derivative, and it would be interesting to see what the brand could do if it held a brainstorming meeting between design teams in Japan, America and Switzerland.
Citizen and Bulova, both Citizen Watch Company brands, have some amazing designs from the 1960s and 70s. Perhaps hints and nudges from those eras could find their way into future Frederique Constant models.
Highlife Automatic Ladies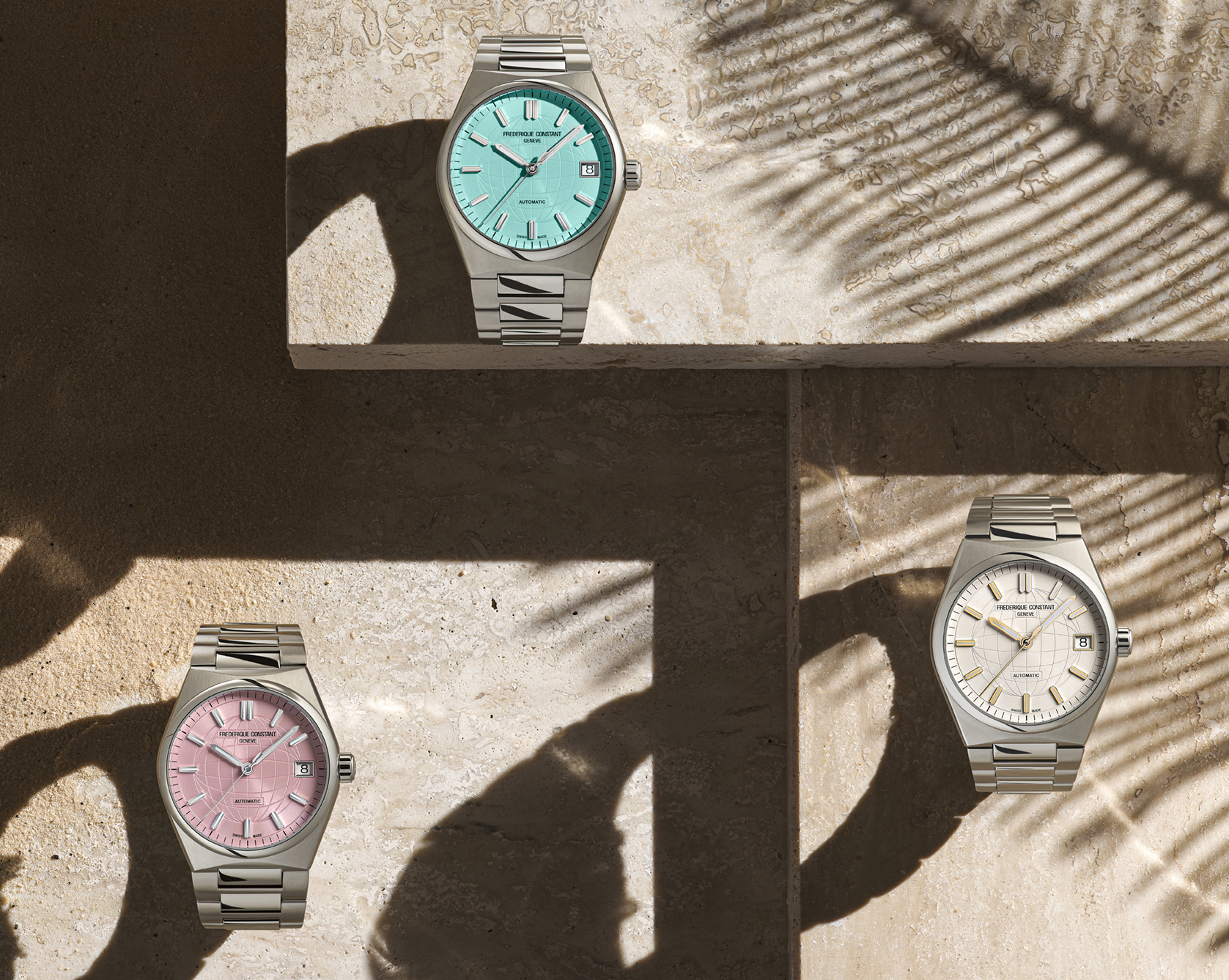 That said, one of my favourite launches this year was the Highlife Automatic Ladies line, which takes the well-trodden path of multiple dial coloured models in sporty steel-on-steel integrated bracelet watches.
Nothing new, but a great execution with interchangeable rubber straps and dial colours in muted blue, pink or grey with sunray finishing and a depiction of the glove.
At 34mm, they are probably just too small to be called gender-neutral, and I hope FC adds larger sizes with the same aesthetic.
Price is kept down to £1,495/$1,895 thanks to the use of FC-303 automatic movements (a Sellita SW200-1 with engraved rotor), a workhouse with 38 hour power reserve that would be just as at home in a 39mm version.
There is plenty of competition in this part of the market. You could say that Citizen's NJ015 collection of colourful automatics, priced at just £299, is an alternative.
With a budget of around £1,000 you have Christopher Ward, also manufacturing in Switzerland, and offering a fashionable mix of colours for its Sealander three-handers and the new Twelve collection.
Or from above, there are obviously Rolex's Oyster Perpetuals.
Frederique Constant cannot call itself a collectors' brand right now. Few can.
But it is producing high quality Swiss-made watches that get new customers started with a life long affection for mechanical timekeepers, manufacturing with precision and scale, and profiting from positioning on-trend watches in strong parts of the market.