A Collected Man, a specialist in ultra-rare collectible timepieces from independent watchmakers, has attached a price tag of £985,000/$1,321,000 to a Minute Repeater 10 made by Kari Voutilainen.
A second watch by the Finish watchmaker, an Obervatoire in rose gold, is being offered for £285,000/$382,000.
Kari Voutilainen, along with other living watchmaking legends such as Philippe Dufour and Francois Journe, has seen his watches rocket in value over the past two years.
A Collected Man has built a reputation among the upper echelons of the global watch collecting community for securing the rarest and most desirable watches, and setting new price expectations for them.
Last year, the London-based operation set a new world record for an independent's timepiece with the sale of a Philippe Dufour Grande et Petite Sonnerie watch for $7.63 million (£5 million).
Voutilainen Minute Repeater 10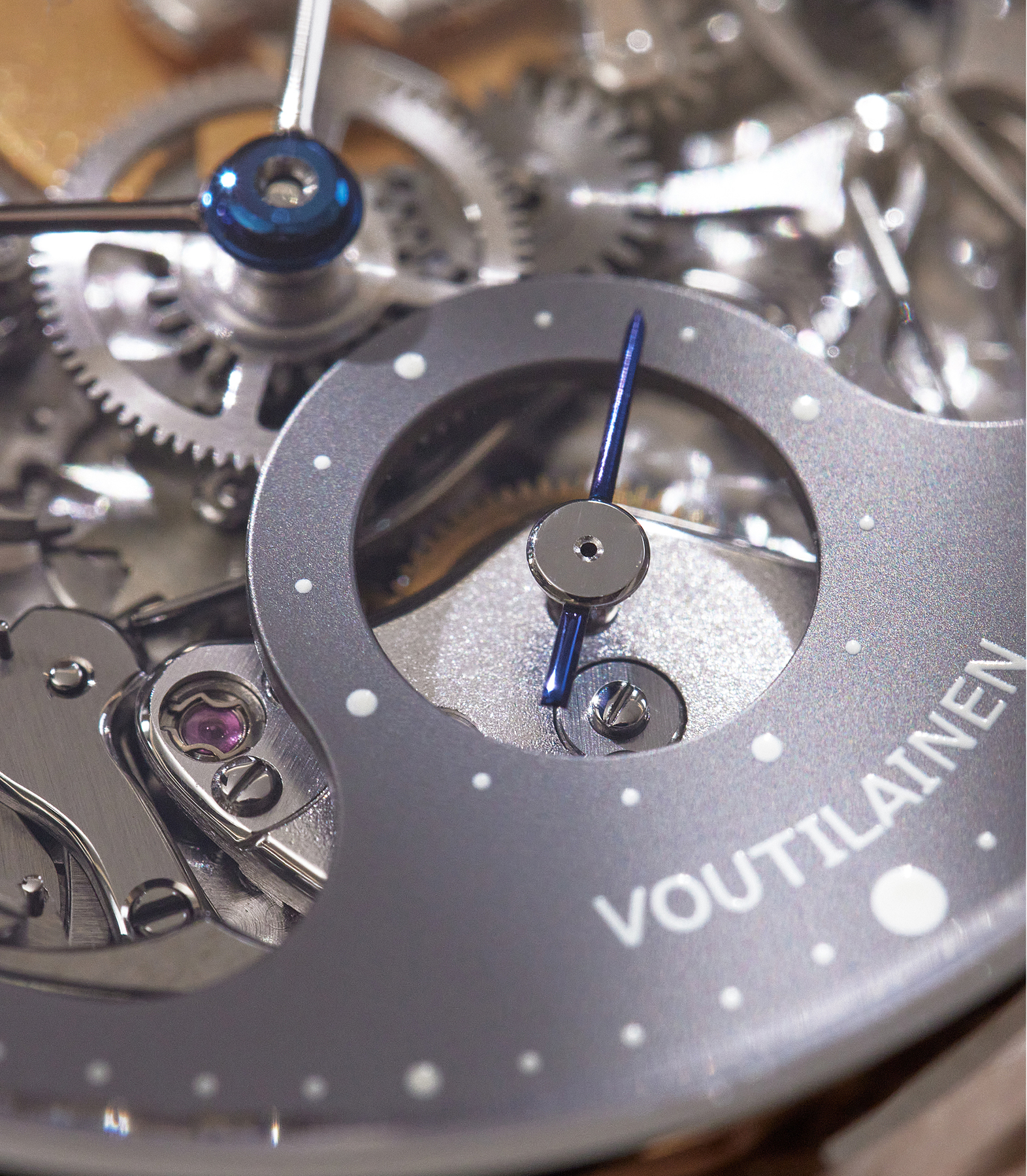 Selling a Voutilainen for close to £1 million would be another headline grabber, particularly as the watch on offer comes in steel.
Voutilainen has produced a number of decimal repeaters, which chime at the hours, 10-minute intervals, and minutes.
This piece, however, is a classic minute repeater, meaning it strikes hours, quarters, and minutes with two hammers acting on two gongs.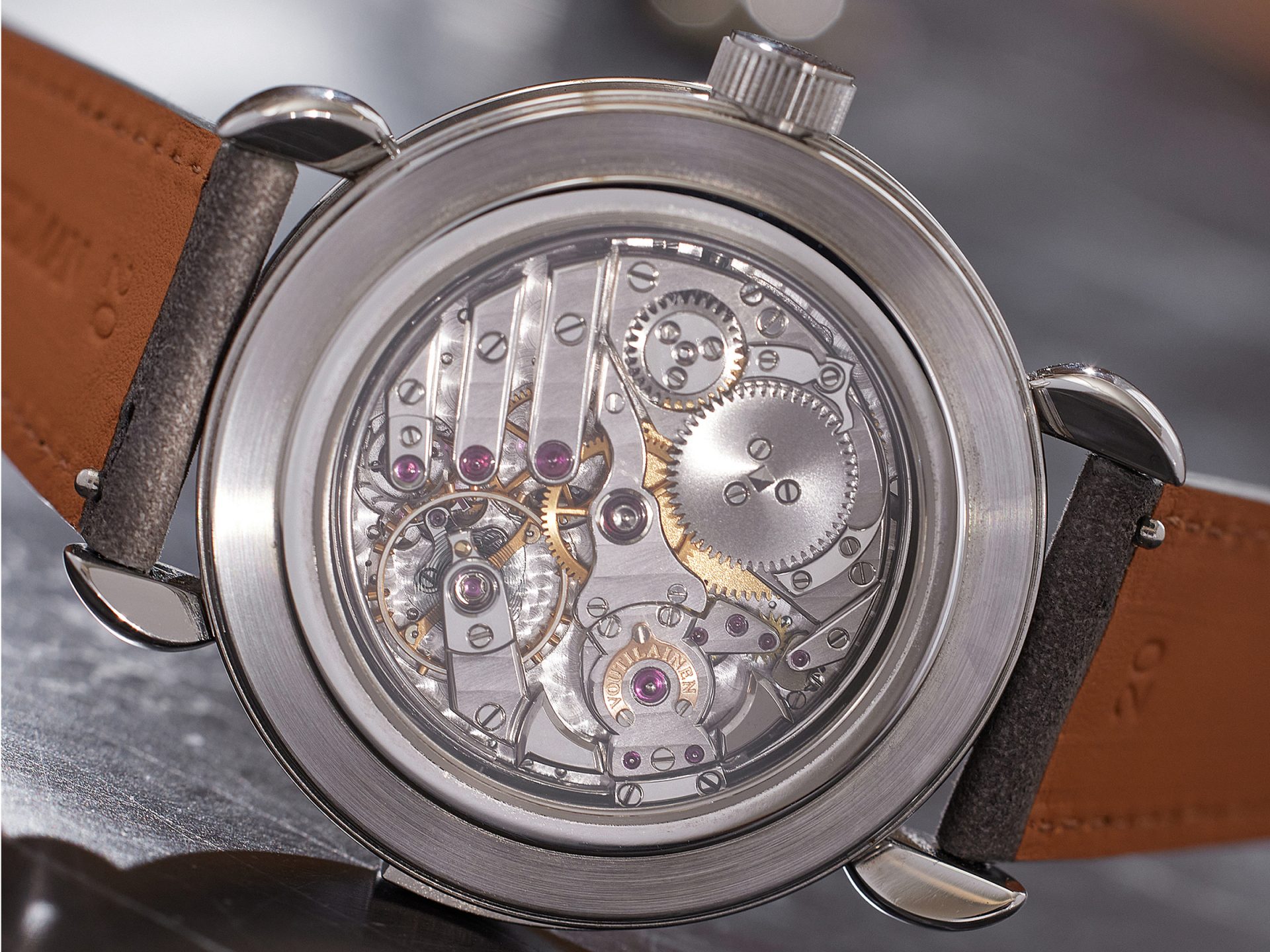 Beyond its impressive complication, this piece is distinguished by its 38mm hardened stainless steel case, with the metal being chosen because of its sound carrying properties.
The complication is openworked on both sides, allowing the wearer a glimpse into its inner workings and to see the intricate mechanism that produces the chimes.
"As one might expect, the movement is superlative both in terms of construction and finish," A Collected Many describes. "Voutilainen is admired for the quality of his finishing, which he achieves entirely by hand, by utilising traditional tools and techniques. The bridges are finished with classic Geneva stripes, whilst the mainplate features snail graining," the description adds.
Voutilainen Observatoire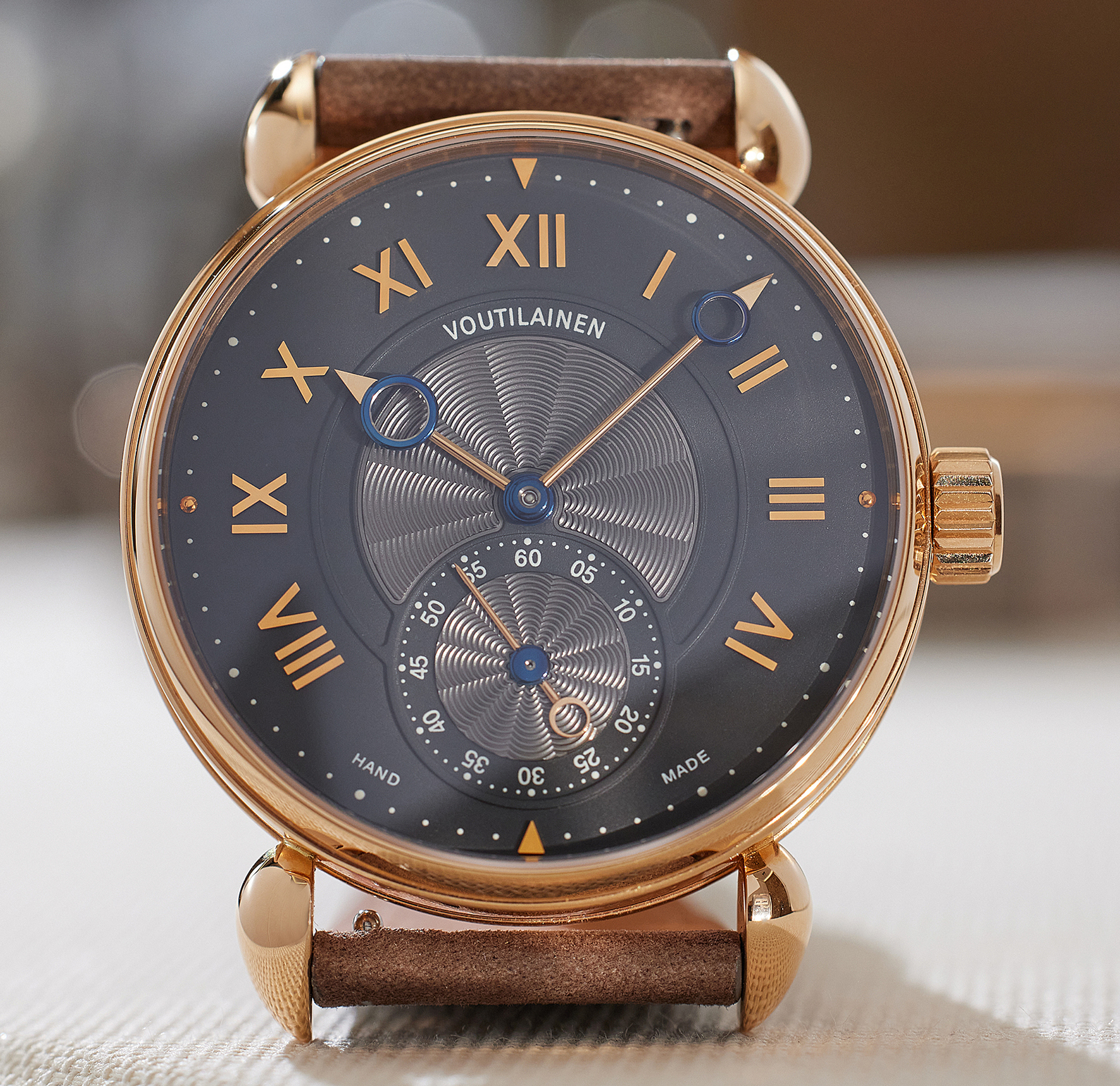 First produced in 2007, the Observatoire's origins lie in Voutilainen's relationship with his clients. A collector approached him with a box of old Peseux movements and suggested that he use them as the foundation for a watch.
The plan was initially to create a one-off piece, but Voutilainen decided to use all of them and make them into a series instead.
It is estimated that only around 50 of this Observatoire were made, with each piece being unique in some way. The Observatoire would go on to win the Grand Prix d'Horlogerie de Genève in the category of "Best Men's Watch" in 2007.
As is typical of Voutilainen's style, the piece has a beautifully hand-turned dial, featuring three different guilloché patterns, in addition to tear-drop shaped lugs and unusual Observatory hands. This is another characteristic that Voutilainen is known for, which is constructed from three separate components: the shaft, round loop, and the arrow tip.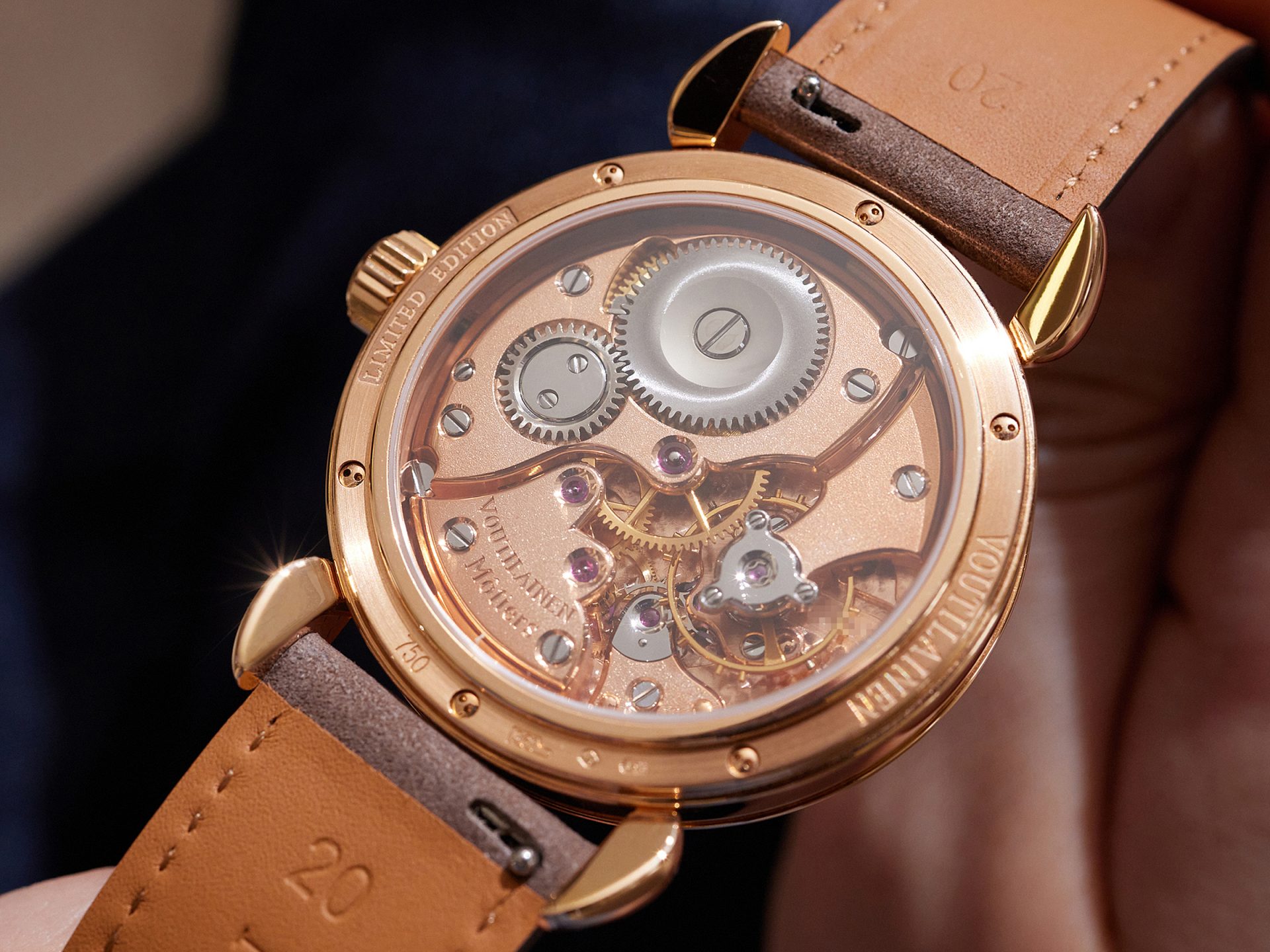 Another distinctive feature of this piece is the triangular index markers, which sit at 12 and 6 o'clock, above the numerals. This detail appeared on the first-ever Observatoire and has been seen on a handful of other pieces since, though not all of them, which leads us to believe that only the earliest Observatoires feature these triangular index markers. It is worth noting that Voutilainen turns down requests to have this design feature integrated into the watches he creates today, making this detail one which is relegated to the past.
The Observatoire makes use of the Peseux 260, an observatory-grade ébauche – hence the model's final name – which was produced in the last century. They were originally destined for precision timing competitions at the Geneva and Neuchâtel Observatories. Never made available for public purchase, it is estimated that only 3,300 examples of the Peseux 260 ébauche were made. These movements were all dissembled, cleaned, and modified by Voutilainen himself, and are finished to a very high-level.
Whilst his inventive dials and balanced finishing are often brought up, this should not overshadow the achievement of developing his own escapement. Voutilainen modified the entire escapement and inserted his own balance wheel, hairspring, and escape-mechanism. Most notably, the movement possesses a strategically engineered balance-spring with the exterior using a Breguet overcoil and the Grosmann curve for the interior, distributing tension evenly between the internal curve of the balance spring and the external overcoil.
Indeed, in recent times, few watchmakers have been dedicated or skilled enough to push forward escapement technology, with George Daniels and Roger Smith being two other notable examples. With all of this, the Voutilainen Observatoire is a truly special watch that holds a place in horological history.