BA111OD has made waves in the Swiss watch industry with accessible pricing on its tourbillons, in addition to its ground-breaking Afluendor programme.
Following the success of its first two tourbillons, BA111OD says it has not forgotten the first Swiss Made watches that first made the brand successful.
In remembering its roots, the brand today has launched an elegant three-hand model, with an opening in its smoked dial.
In stock and already on sale, it is a clear indication of BA111OD's intention to consolidate its presence in this segment and make an impact in it.
Since 2019, BA111OD has been creating a surprise with each new launch, coordinated via the LinkedIn platform, then at private events, organized with and for the brand's Afluendors (short for "ambassador, influencer and vendor").
Each time with the same formula: the presentation, to a growing community, of spectacular watches of strong identity and powerful design, thanks to the talent of Senior Designer, Liliane Murenzi.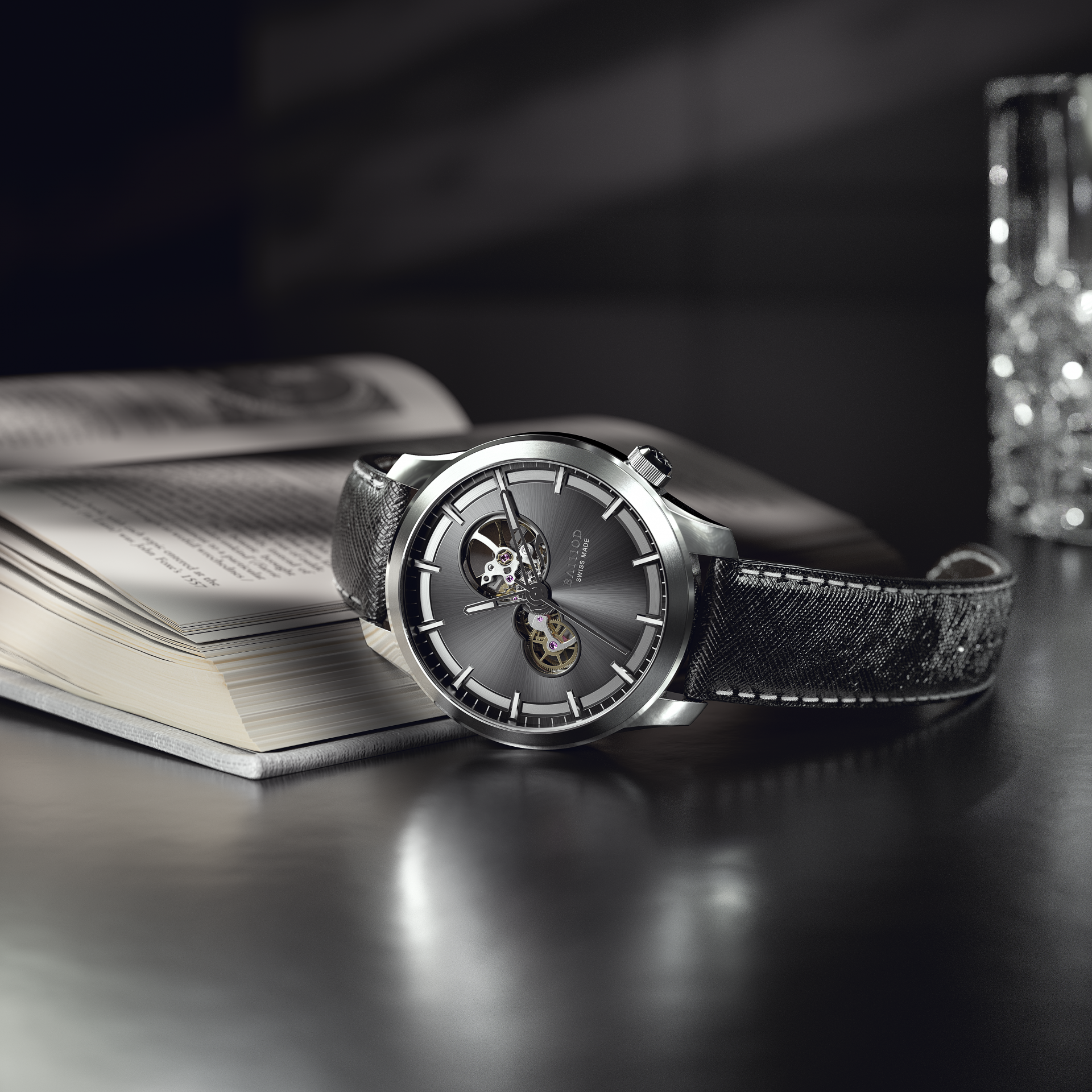 Having made itself a name among fine Swiss watchmaking brands, BA111OD – which has just inaugurated its headquarters at Villa Castellane in Neuchâtel – is playing out its story step by step.
For this release, the Chapter 3.3 1R1SÉ is an elegant unisex Swiss Made automatic timepiece.
42mm in diameter, it has three hands and features a grey and brown-glinting smoked openworked dial, making it possible to admire the heart of the watch.
The Saffiano leather strap, with folding clasp, is fitted with two connected chips, one serving to store the wearers visiting card (or another shareable file), the other to provide direct access to the BA111OD store.
This model can be distinguished from the two preceding Chapter 3 models (3.1 and 3.2) by its more stylish case design, with cut horns and a semi-openworked dial, but it has kept its crown with the brand's signature logo in relief at 4 o'clock.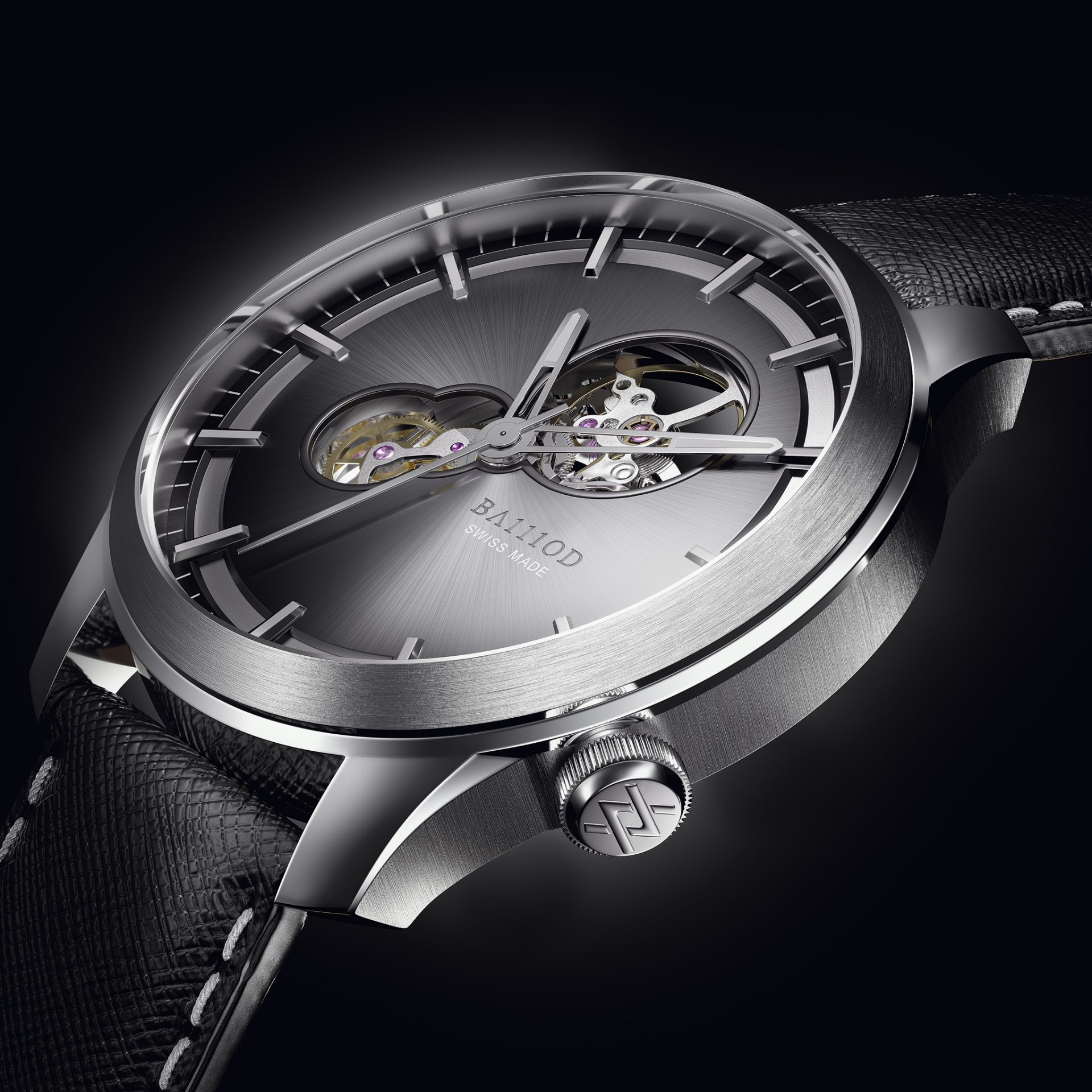 The baton markers in stainless steel are beveled and streaked with Super-LumiNova, as are the openworked hands, also in stainless steel.
The grey sunbrushed dial, satin-finished with a gradient smoked effect, opens at 1 o'clock to reveal the sprung balance. The opening is extended to provide a view of the gear train of this semi-skeletonized automatic movement incorporating 26 jewels and finished with a rhodium-colored coating.
Priced at CHF 550, BA111OD continues to offer Swiss-made timepieces at an affordable price.