In time for the holidays, BA111OD has released a double unisex reinterpretation of its tourbillon, in 40mm and 44mm.
In a limited edition of 111 pieces each, the release combines a deep black with a shimmering gold, subtly highlighted in the angle of the plates.
Like the Chapter 4.1 The Veblen Dilemma Tourbillon and Chapter 4.2 Lily Tourbillon, these models are designed and produced in the canton of Neuchâtel.
The movement is again developed and produced by the renowned watch designer Olivier Mory, and like their predecessors, these two timepieces are also equipped with an NFC chip, integrated into the watch glass – a technology that BA111OD unveiled in a world premiere last March.
The Eclipse Tourbillon Chapters 4.3 (40mm) and 4.4 (44mm) are available for pre-order now, individually or as a duo, on the brand's website or via the afluendors' boutiques, for delivery in May 2023.
With their contemporary and refined aesthetics, the Chapters 4.3 and 4.4 Eclipse Tourbillon respect all the codes of fine watchmaking.
The contrast between the deep black of the watch and the gold of the minute track is reminiscent of a solar eclipse, resulting from the passage of the moon between the earth and the sun.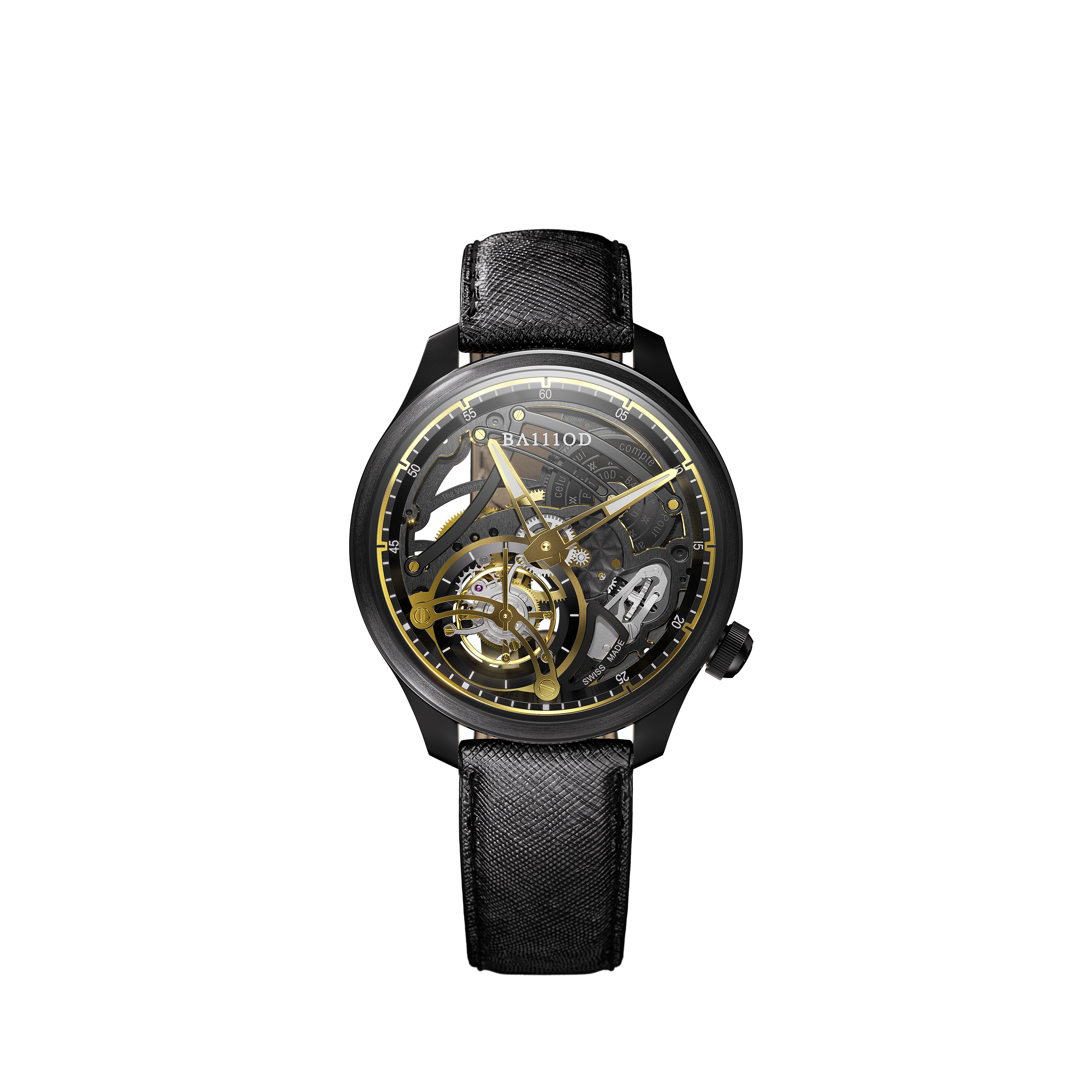 Designed and produced entirely in the canton of Neuchâtel, these two models feature top-of-the-range finishing: 40mm and 44mm-diameter cases in grade 5 titanium with black DLC coating.
The open-worked dial, enhanced by a golden 2N gold bevel, reveals the heart of the watch and echoes the tourbillon cage and the hour and minute hands.
The 2N gold coloring of the bevelled plate is obtained by a process patented by BA111OD's supplier Positive Coating called "bicolor without sparing" which is based on the respective properties of galvanic and PVD treatments (conductive and insulating).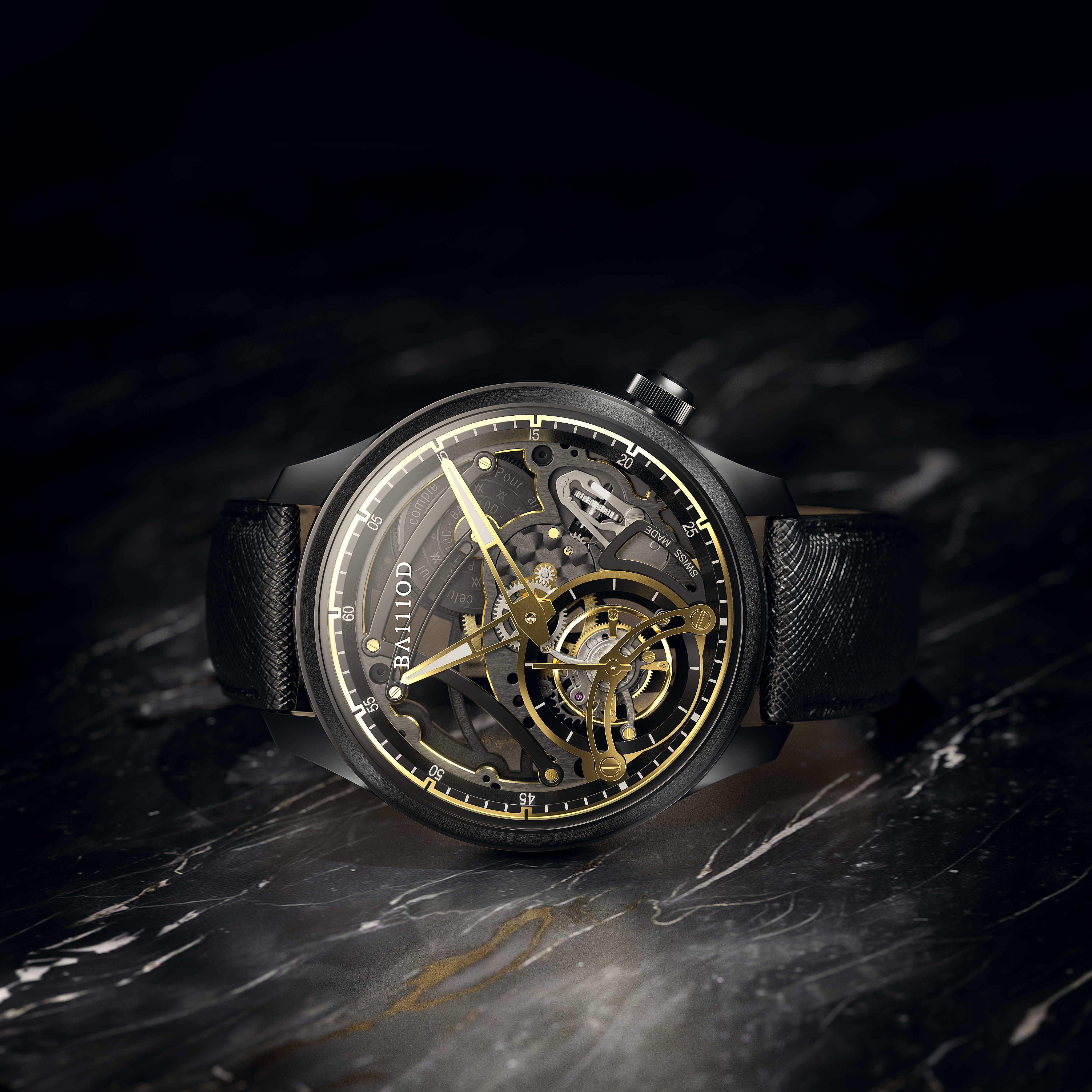 The hand-wound movement beating at 21,600 vibrations per hour was developed and produced in La Chaux-de-Fonds. The tourbillon caliber, whose carriage rotates in 60 seconds, has an impressive power reserve of 105 hours, or more than 4 days.
The Chapters 4.3 and 4.4 Eclipse Tourbillon are now available for preorder on the brand's website or via the afluendors' boutiques, at a price of CHF 5,300 (excl. VAT) each, or as a duo (40 and 44mm) at a fixed price of CHF 10,000 (excl. VAT).
Delivered in May 2023, the timepieces can still be the subject of a magnificent original card to slip under the Christmas tree.