When legendary French actor Alain Delon sold his watch collection in 2012, a special piece did not cross the auction block. An Enicar Sherpa Ultradive, worn in the 1967 film Les Aventuriers, was not included in the Bonhams sale because it had already been given to his son, Anthony Delon, who is also now also in the movie business.
Vintage Enicar watches are still popular (Ed Sheeran is known to be a fan), but the brand name has fallen into disuse — a victim of the Swiss watch industry's quartz crisis.
However, the Sherpa Ultradive has been revived, and the Sherpa name has been turned into its own company brand name after Martin Klocke founded a Germany-based watch business in 2019.
The Sherpa brand will be proudly presenting its historic dive watches, remade for a modern consumer but with clear links back to the Enicar era, at WatchPro Salon in November.
By choosing to use the Sherpa name, Mr Klocke also maintains his watches' association with the Tibetan mountaineers who have helped climbers conquer the highest peaks of he Himalayas, and bring some of their spiritualism to the Sherpa watches by microscopically laser-engraving a Tibetan Buddhist mantra into each Mantramatic MM01 movement (based on the Sellita SW200-1).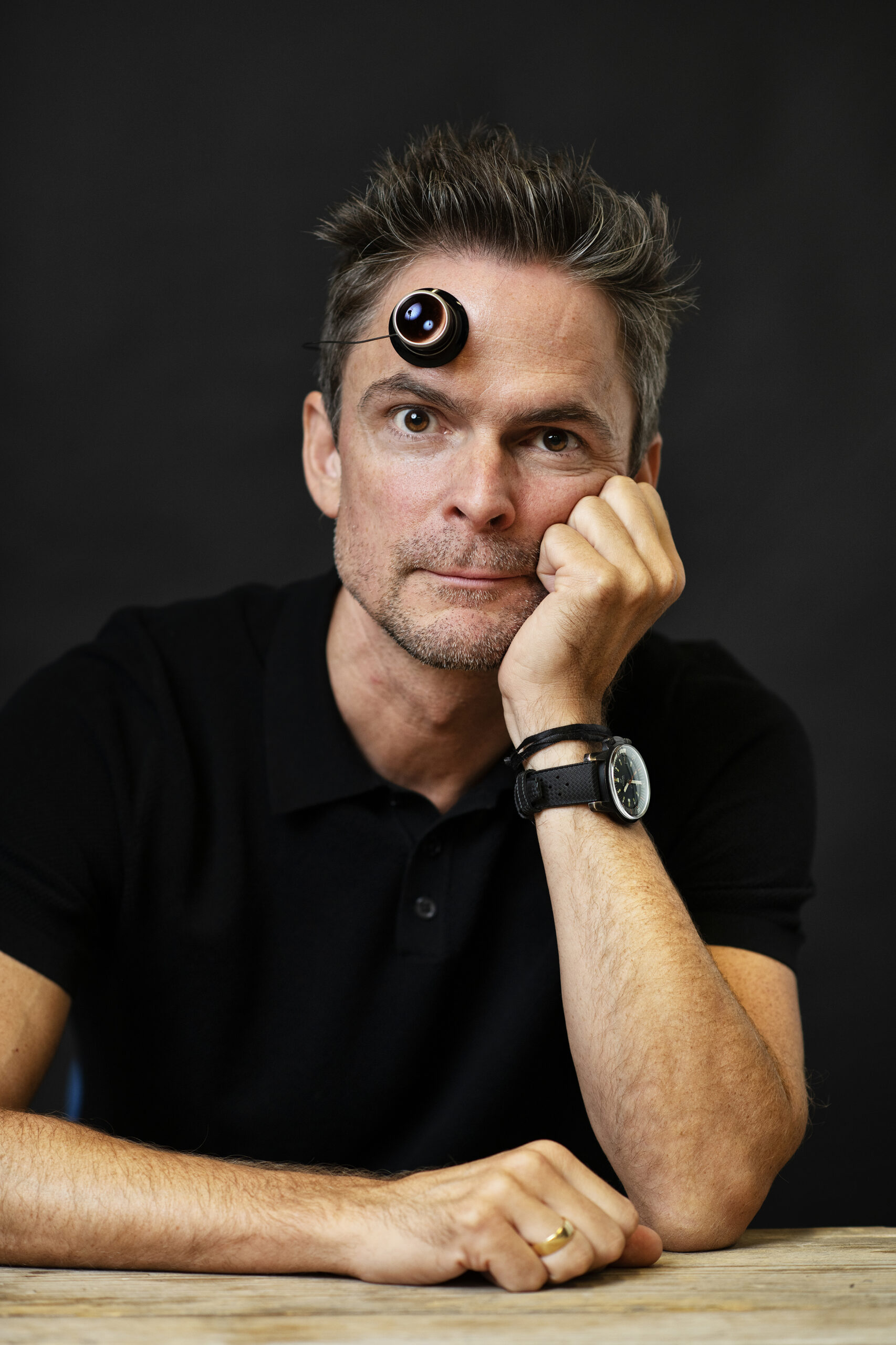 "I have the grace to use the brand name 'Sherpa', which connects the watches with the Sherpa people. The Sherpas have done a lot over the past decades to ensure that this name has a very positive connotation. Since I benefit greatly from this, I support two projects in Sherpaland. All of this taken together has developed a strong charisma that fuses the past and present as well as the brand name into a whole," Mr Klocke explains.
At a recent presentation of the new Sherpa watches, WatchPro Germany's editor, Antje Heepman, had the opportunity to speak with Anthony Delon, who is now a brand ambassador for Sherpa, and discovered how his family history and the story of Enicar and Sherpa have intertwined.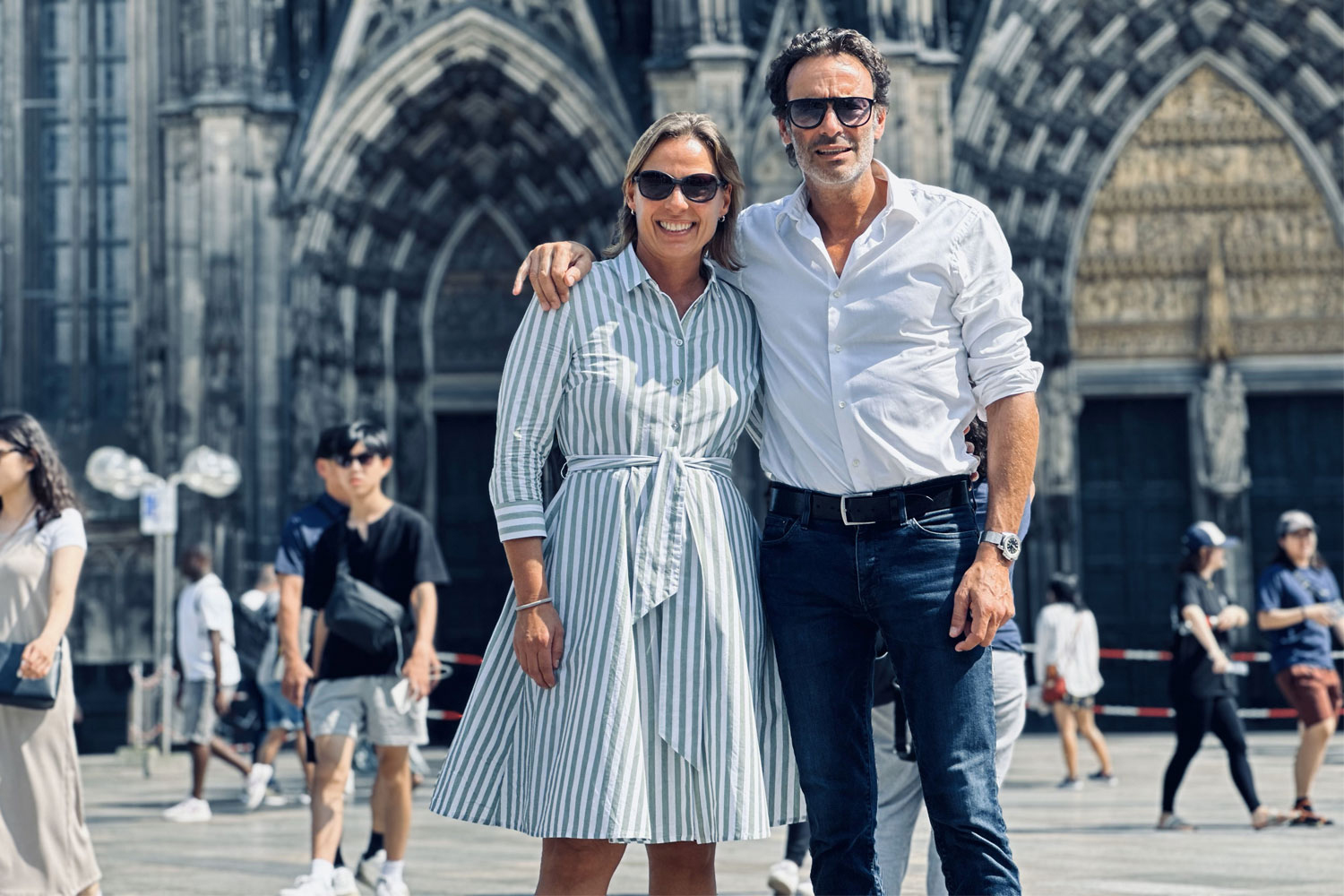 WATCHPRO: Your father wore the "Enicar Sherpa Ultradive" in the 1967 film "Les Aventuriers" and also after filming. Around 100 of your father's watches were sold at the auction in Paris in 2012. But the Enicar wasn't one of them. Did it have a special meaning for your father?
ANTHONY DELON: No, I don't think it had any special meaning for him. He wore the Enicar watch sometimes, but it wasn't sold because he had already given it to me before.
There is another little story about my father and watches. For Father's Day 1968, I bought him a beautiful extra-thin Cartier, using my mother's money of course. On the back it said "Happy Father's Day, Anthony 1968."
Then when he was selling his watches, I asked him where the Cartier was? And he said, "Oh, I don't know, I think they went on sale."
So I told him to call them immediately so that this watch wouldn't be sold. And so I got this watch back. So I now have two watches from my father: the Enicar and the one I gave him for Father's Day in 1968.
WATCHPRO: And does the Enicar that you still wear today have a special meaning for you because it comes from your father? Or do you just like it?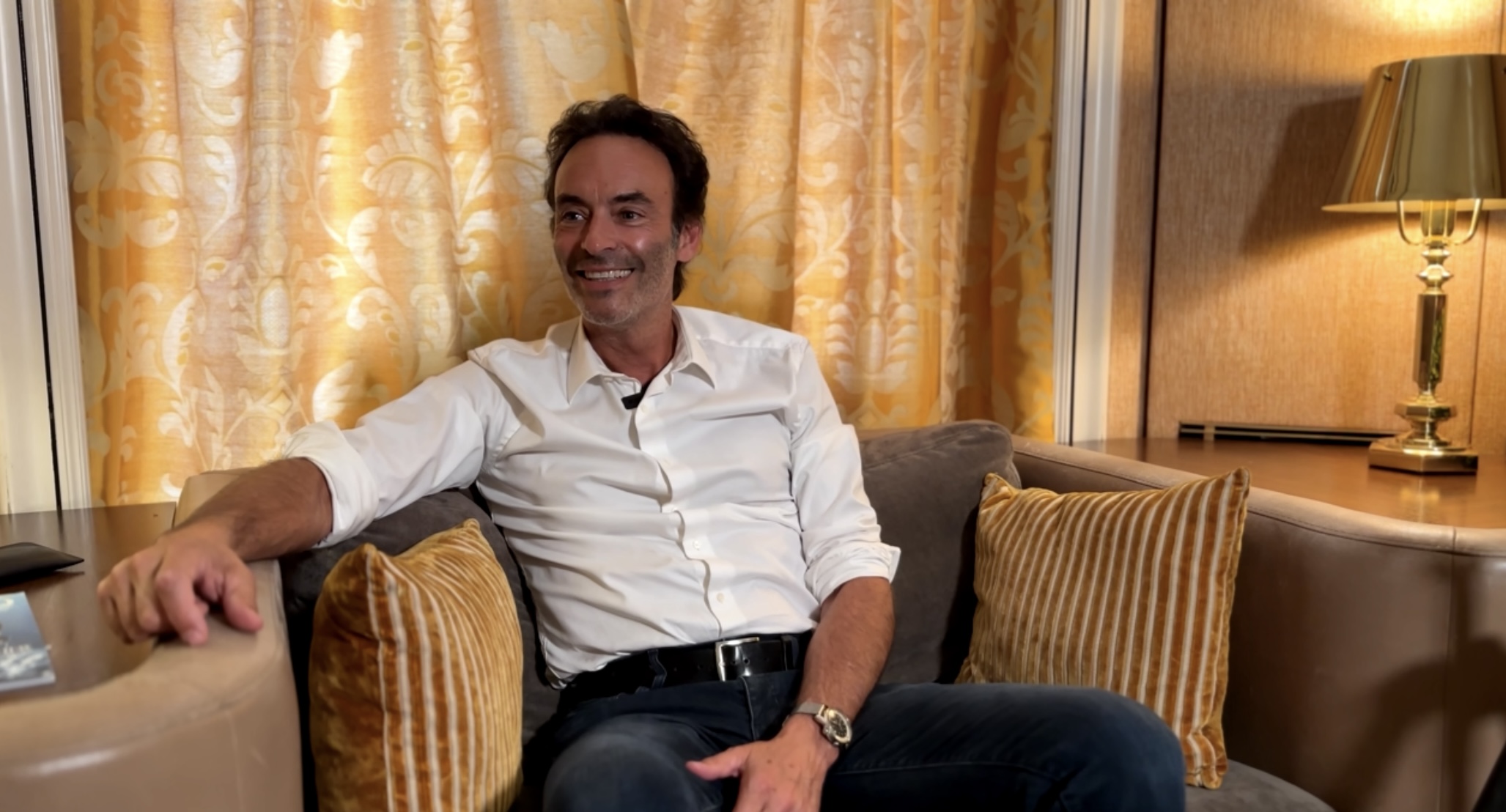 ANTHONY DELON: I love the vintage look and I think the bracelet also contributes a lot to this look, it's something very special. I love the watch, I love the way it looks. She is beautiful and iconic.
And of course Les Aventuriers was a great movie, but this watch has an added story because it appears in the commercial for Christian Dior's Eau Savage.
They used images and scenes from the film, and also a photo of my father and mother.
So this watch can be seen everywhere: in the film, in the Dior commercial and also in the photos with my father and mother. She has a very special story.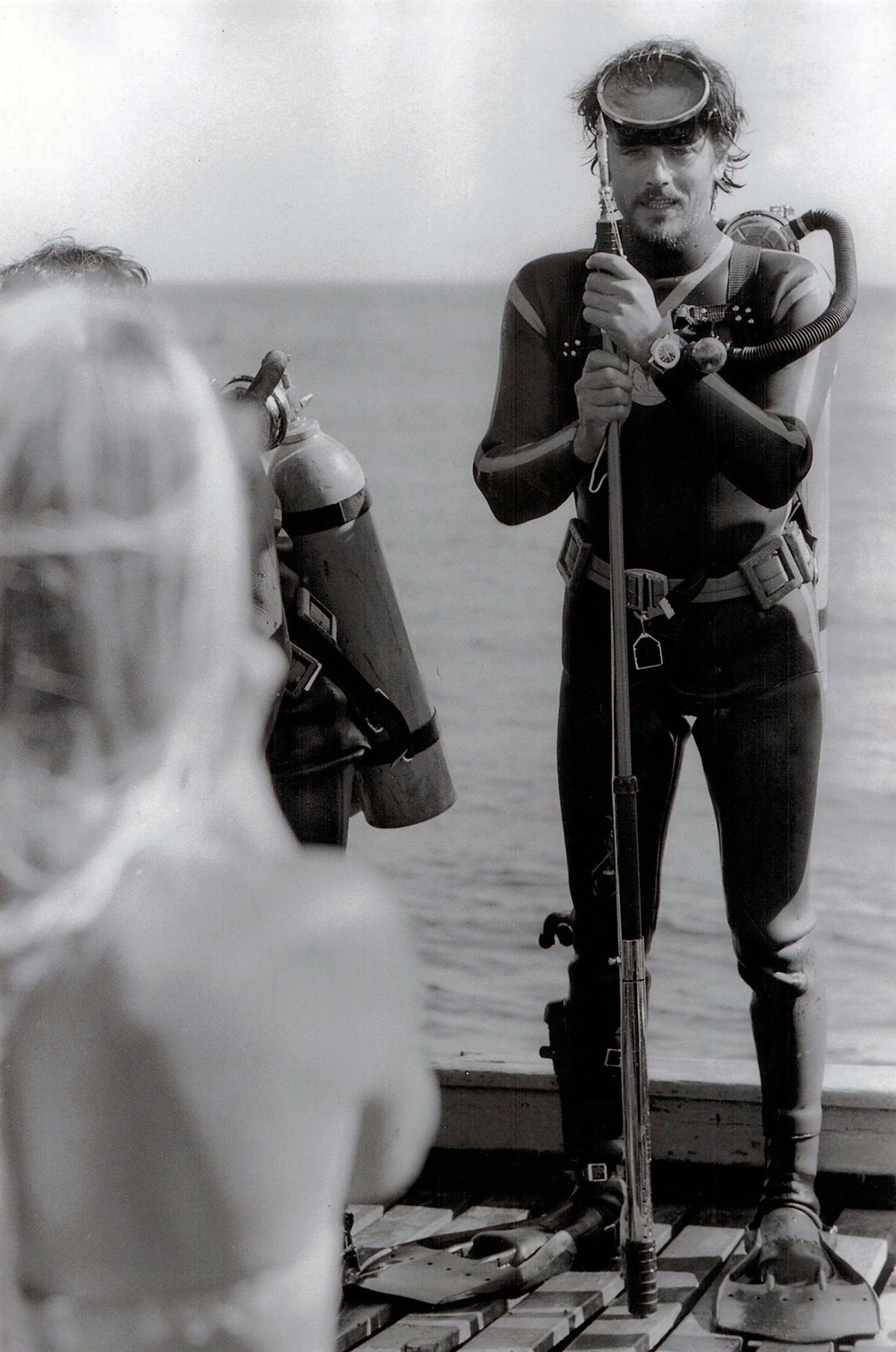 WATCHPRO: Now there is a new "Ultradive" from Sherpa. How did you become aware of it?
ANTHONY DELON: On Instagram, and I then posted a photo of my "Enicar Sherpa Ultradive", whereupon Martin Klocke contacted me.
WATCHPRO: Mr. Klocke, what was your first thought when you realized that Anthony Delon was interested in your brand?
MARTIN KLOCKE: I was very happy and found it exciting that Alain Delon's son, who owns his wonderful "Sherpa Ultradive" from the 1960s, also thinks my watches are beautiful.
Alain Delon also wore the watch privately, for example on the set of "Swimming Pool" with Romy Schneider. For me, the whole family story, how the watch came to Anthony and why he kept this watch from his father's entire collection and not all the others, was fascinating.
Since we were both interested, we started a very nice contact via Instagram and finally met in Paris. That's where the idea came from that we should bring this story together.
WATCHPRO: Martin Klocke's Buddhist way of life is reflected in the "Ultradive" of Sherpa, in the tiny mantra engraved in one of the gears. How do you like that message Monsieur Delon?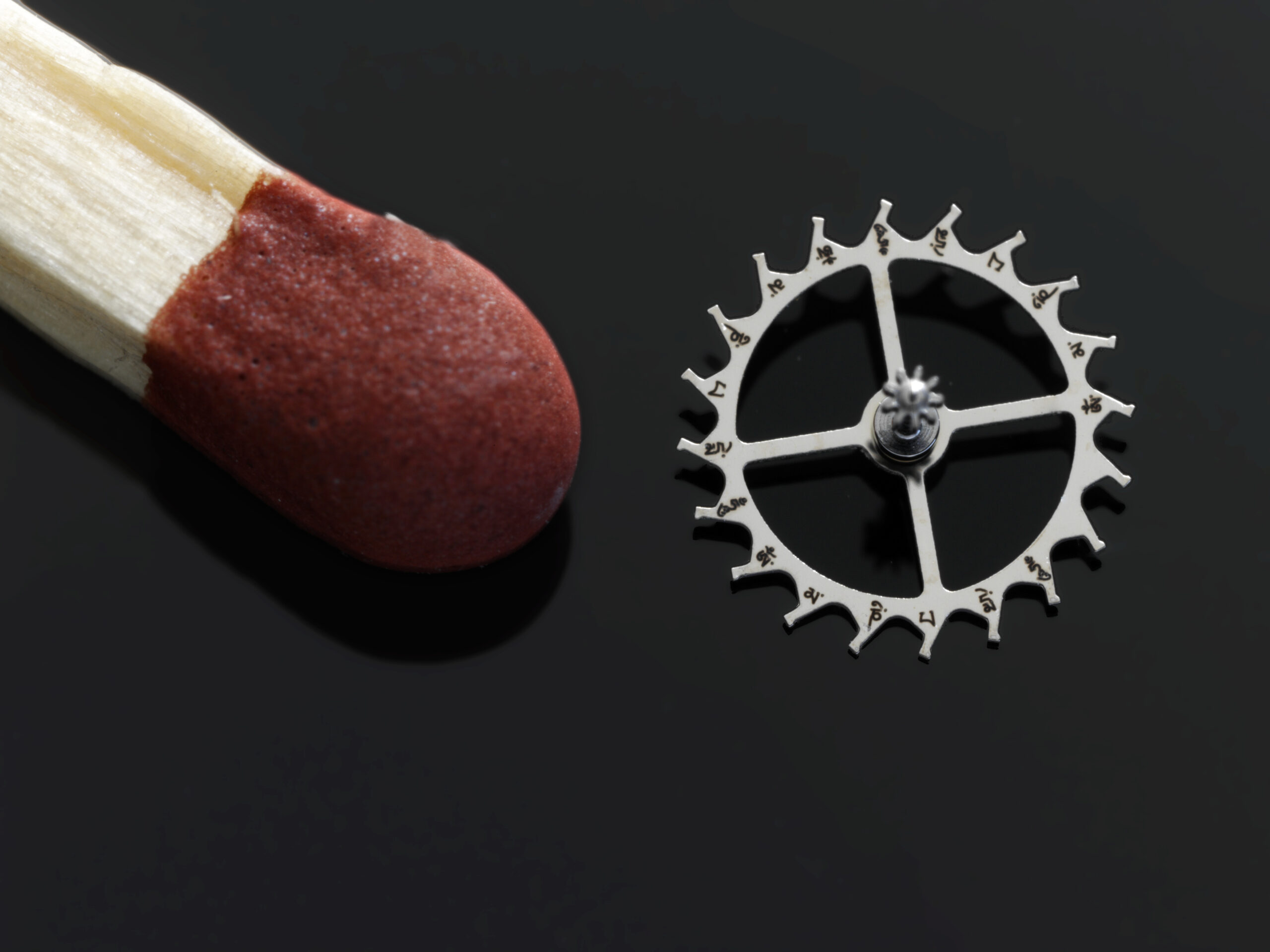 ANTHONY DELON: First of all, Martin's Sherpa watch looks really good, it's very close to this (points to his Enicar).
The connection to Buddhism and the fact that there is a mantra in the watch also makes this watch very interesting. It's probably the only watch in the world that has mantras written on it, so it's special.
Some people, including me, like to carry something in their pocket as a good luck charm. It's about energy.
What I like about the Sherpa from Martin is that it is more than a watch and stimulates our minds.
WATCHPRO: In addition to the "Ultradive" there is also the "OPS". Both are compressor watches and have a Tibetan Buddhist mantra. Will you stick to this concept, Mr Klocke?
MARTIN KLOCKE: For me, these two features, both the compressor construction with the EPSA-STOP bayonet base and the MONOFLEX compressor crowns, as well as the Buddhist mantras on the two wheels in the movement, are core components of the brand identity.
I currently see no reason to change this. In addition to the design, they are our unique selling points that cannot be found anywhere else.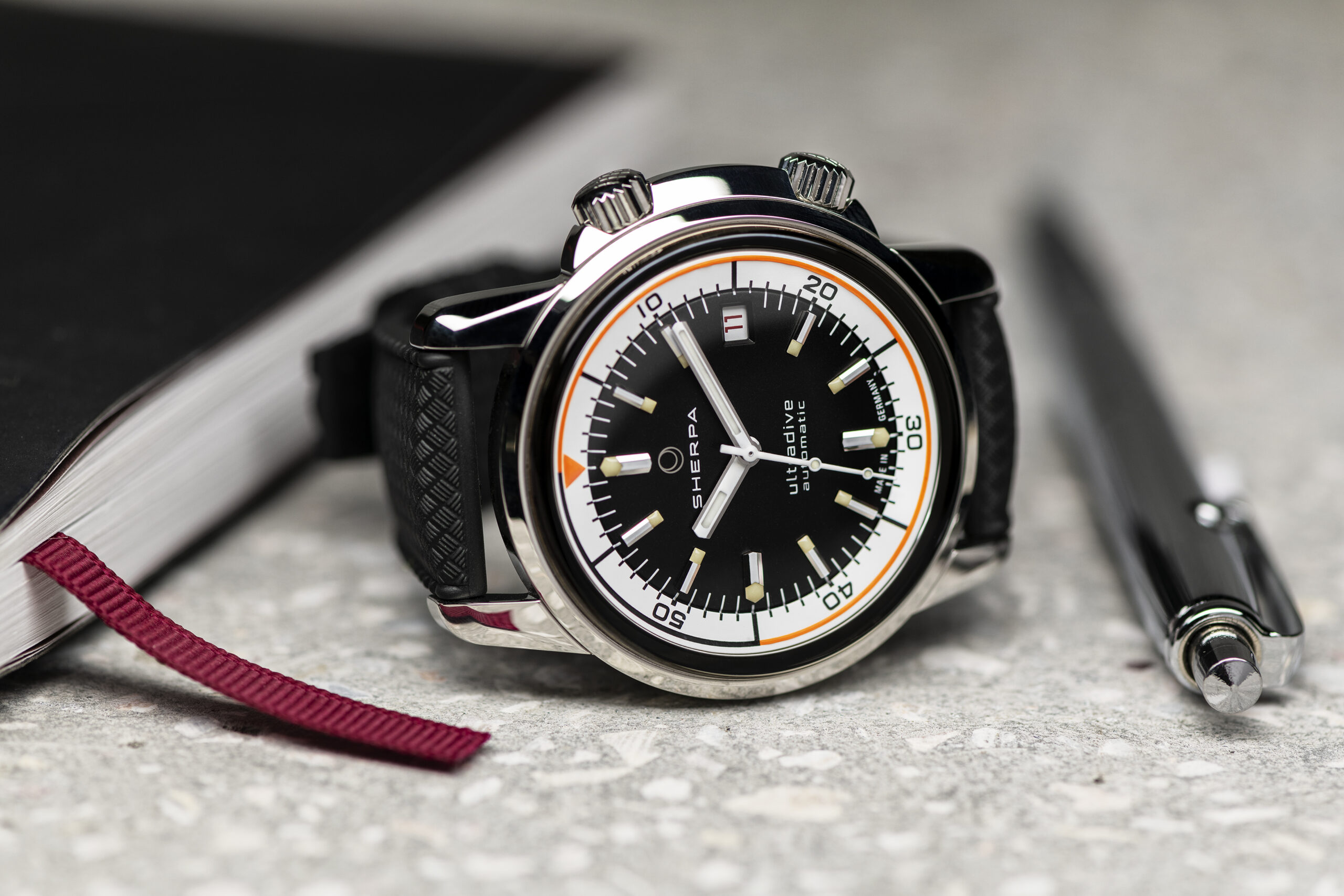 WATCHPRO: Are there any concrete plans for new models?
MARTIN KLOCKE: Yes, there are! In the first step there will be variations of the previous models that play a little with the colors. Otherwise, there are still a lot of models from the past that I would like to revive.
Step by step. I'm very excited about this, and I think our brand's friends are too. There's still a lot to come. As a first step, two models based on the 40 millimeter housing are already being considered. But I don't want to reveal more yet.
WATCHPRO: Monsieur Delon, your father owned a lot of watches. Did you actually inherit this passion for watches from him?
ANTHONY DELON: I don't know if it comes from my father. Yes, he had a lot of watches, but he didn't change them all the time. He mostly wore the same watch.
But I have loved watches since I was a child. I have a photo of myself when I'm about eight years old and I'm wearing a Seiko, a very large watch. You can see that my wrist is very small, and then I wear this big watch.
As I got older, my passion for watches was joined by a passion for cars. It was like an obsession for me. I had a lot of cars that I changed quite often and I had a weakness for German and Italian cars.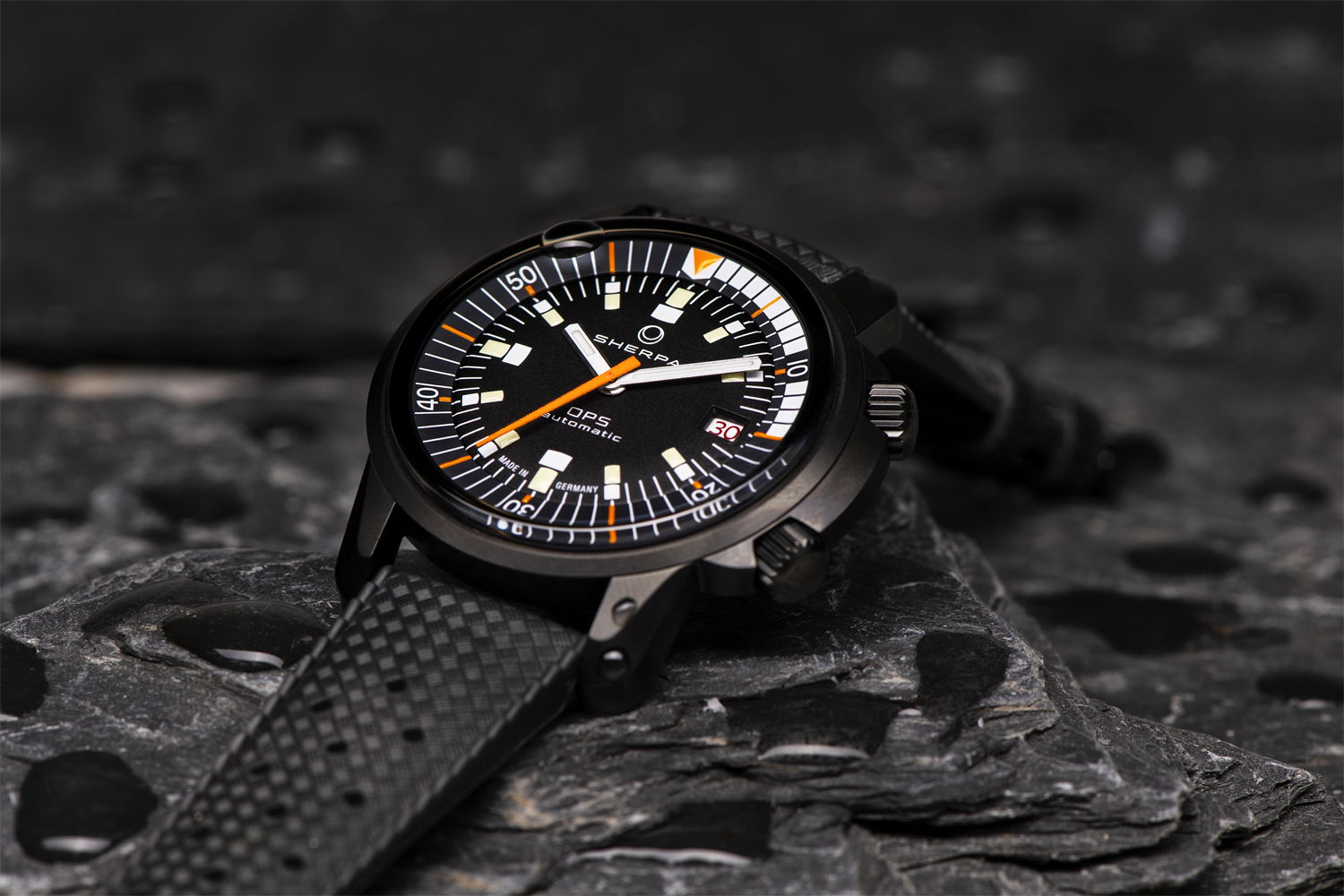 WATCHPRO: What type of watch wearer are you today? Is a watch part of your daily outfit?
ANTHONY DELON: I used to have a lot of watches, but I gave almost all of them away. As I get older, I don't want to change as many things. I have only kept a few watches and which one I wear depends on my mood.
I don't change the watch even if I go to an evening event, for example. If I'm wearing my Enicar, I don't swap it out for a particularly slim watch.
But I wear a watch every day. I never wear jewellery, I don't like rings, I don't like necklaces, I just like watches. And that's how it's always been.
WATCHPRO: What makes a good watch for you?
ANTHONY DELON: It's basically the design and the brand that make a good watch. And of course I have to be able to identify with the brand and the product.
Especially now that all brands are using famous people as ambassadors or storytelling so that people can relate to it. This is important for me too.
My first watch was a Rolex, a GMT Master, you know, the red and blue one. And the reason was that I identified with Paul-Émile Victor.
He was an explorer and one of the first to set foot in the Arctic, and he wore this watch. Of course pilots also had this model, but I didn't care about them, I liked Paul-Émile Victor. That's why I wanted to buy this watch. Yes, it's the design and the story.
WATCHPRO: If you were thinking about buying a new watch, where would you go? Would you go to a jeweller, or perhaps buy online?
ANTHONY DELON: I don't buy online. I would go to a jeweller.
WATCHPRO: To get good advice?
ANTHONY DELON: Less to get advice. When I buy a watch, it's because I love it. I know exactly which ones I want, why I want them, but I have to try them on.
Sometimes you see a watch on someone else's wrist, then you try it on and it doesn't fit. That's why I would buy from a jeweller.
WATCHPRO: What current projects are on your list right now?
ANTHONY DELON: I wrote a book, it was published in March last year. The rights to it were bought by Media One, one of France's largest film and television programming companies. They own 50 percent of Plan B, Brad Pitt's production company.
And they have a producer named Dominique Besnehard who just won an Emmy Award for his series "My Agent." I don't know if you've heard of it, but I'm sure it will be released in Germany.
It's about the acting business and it's basically a comedy that has been sold to America, Spain, South America and even Korea.
They bought the rights to my book and are going to make a series out of it.
And I'm currently writing a second book that's almost finished, a novel. I want to make a film out of this. But this time I will direct the film. It will be my first film as a director.
WATCHPRO: How do you start writing books?
ANTHONY DELON: You know, I have appeared in more than 40 films and a few stage plays. And I wrote some screenplays but never sold them.
Then Covid came, my mother was sick and died in 2021, and my father had a stroke two years earlier. I was raised by two great people. And Mireille Darc, who also shared my father's life for 15 years, died in 2017.
All of these people are no longer there in a way, and I suddenly felt the need to write about these great people to pay homage to them.
I wanted to carve my memories into marble, so to speak, so that they would last forever and be a reminder of how great these people were.
Because memories disappear, like words, but what is written remains, like a film.
WATCHPRO: That reminds me of what we were talking about before, that for you, each of your watches has its own story.
ANTHONY DELON: If you want to buy a watch or something else, this thing should have some meaning for you. This is the only good way to buy something.
For example, I relaunched my leather brand, and I see that people today look more at a brand, at trends, at all sorts of things: "Oh, I'm going to wear this because everyone is wearing it."
Many people don't attach great importance to quality. They are interested in brands, in the hype and in who is wearing what. This someone doesn't even have to be interesting or famous.
But that's not me, I don't like that. Today everything is very superficial, everything revolves around Instagram and social networks. People reinvent their lives and act as if they have a great life and a fantastic story.
They change their faces, they change everything, use filters. All these things have no meaning. These stupid influencers can have two million, three million, five million followers on a social network, but they have no depth.
Nevertheless, a lot of people take their cue from these people.
What I like about the Sherpa watch is that it has its roots in something real, with the Sherpas, the Himalayas, spirituality and Buddhism. I believe in the real thing, and that's why I like this watch.
This article originally appeared in WatchPro's German edition.
WatchPro Salon 2023

Sherpa Watches is appearing at WatchPro Salon among a line up of around 40 prestigious brands and a carefully curated lounge of pre-owned businesses.
The event takes place at The Londoner Hotel on Leicester Square from November 10 to 11.
Click here for full details and to book your tickets.
The ever-expanding exhibitor list of watch brands and prestigious certified pre-owned traders includes:
ARCANAUT | AWAKE | BALL WATCH | BIANCHET | BLOOMBAR | BROOKLANDS WATCH COMPANY | CYRUS | CZAPEK & CIE. | DUCKWORTH PRESTEX | EBAY | ELLIOT BROWN | GERALD CHARLES | HERBELIN | IKEPOD | ISOTOPE | LUMINOX | MERAUD WATCHES | ORIENT | OUT OF ORDER | PERRELET | QLOCKTWO | ROBOT WATCH | SEIKO | SHERPA | SINN | SQUALE | TEMPUS LORD | THE WATCH REGISTER | THE DEVOY GROUP | THE DIAMOND BOX | VAN BRAUGE | VICTORINOX | WATCHES OF KNIGHTSBRIDGE | WOLF | YEMA WATCHES | ZEITWINKEL | ZODIAC