Never has interest in independent watchmaking been greater but the possibility of trying and buying watches from the most artisans lower.
Even before the pandemic, the great champions of independent watchmakers in Mayfair, Marcus and Frost of London on Bond Street, retreated.
Marcus closed its boutique altogether and Frost moved round the corner and narrowed the range of brands it represents.
The market for independents is now largely in the hands of partners without brick and mortar retail such as The Limited Edition and A Collected Man, who carefully curate what they sell for a narrow audience of collectors.
This makes events where enthusiasts, collectors, press and retailers can come together all the more important in the UK, which is the reason we launched WatchPro Salon back in 2021, and its growing popularity year on year.
Click for details and to buy tickets to WatchPro Salon
Many of the independent watchmakers that present at Salon are hugely successful around the world (Americans cannot get enough of the indies) but struggle to get traction with the best retailers in this country, making events like WatchPro Salon one of the only places to see their watches.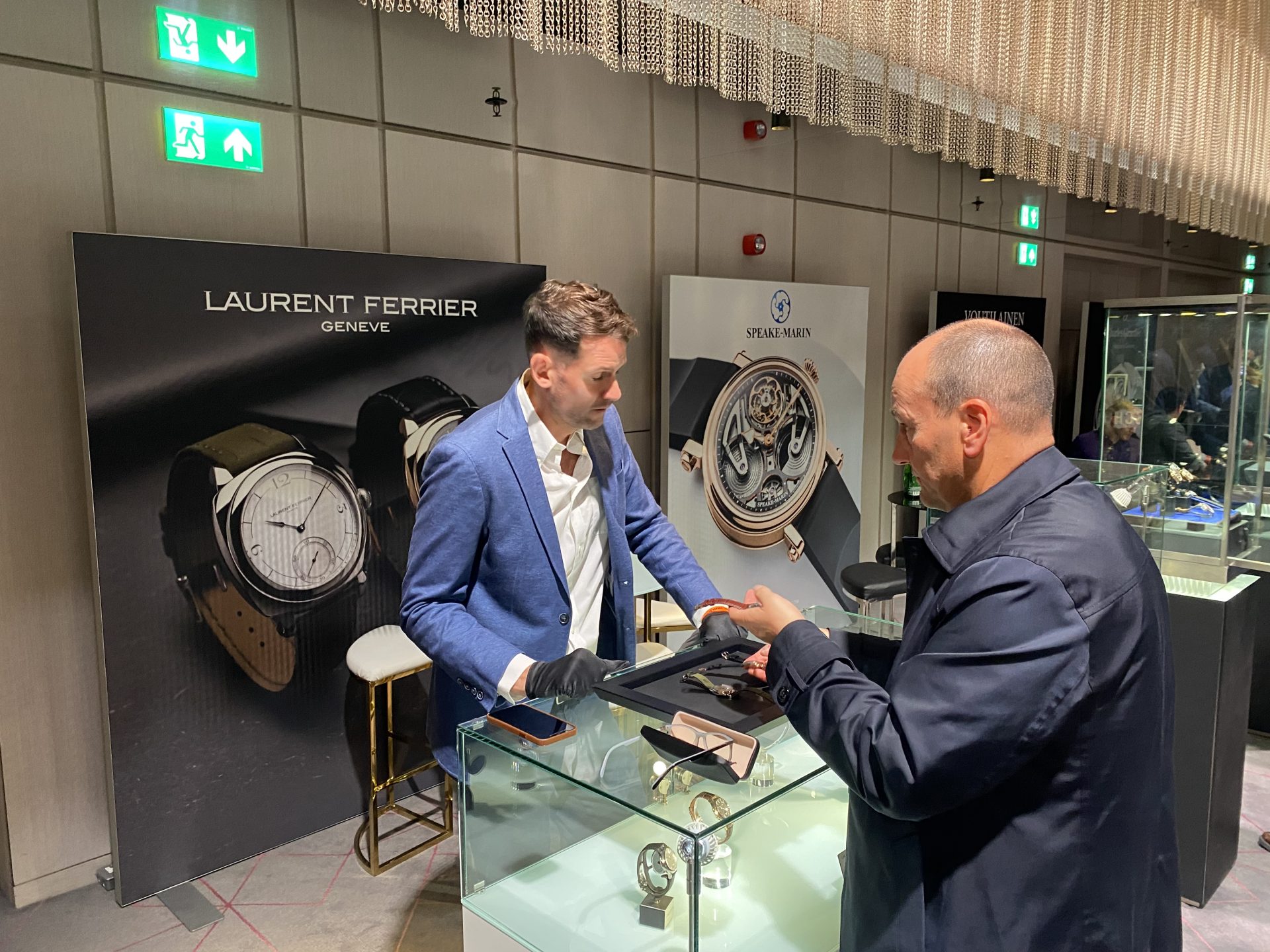 British watchmakers, most of which are online-only microbrands, also have a new show run by the Alliance of British Watch & Clockmakers. The event, British Watchmakers' Day, takes place on Saturday, March 9 2024, at Lindley Hall in Westminster, London.
Across WatchPro Salon and British Watchmakers' Day, watch lovers will be able to see around 100 brands, and the desire to be at these events is so strong that there could be a black market for sold-out tickets.
I do not blame retailers for focusing on bankable watch brands, and it may be that the ultra-low volume artisan independents are better sold through specialists who do not carry the overhead of physical stores.
But that does make it difficult to generate a groundswell of support for the hundreds (if not thousands) of watchmakers who would love a piece of the UK market.
WatchPro Salon 2023

Independents dominate a line up of over 50 prestigious watch brands and a carefully curated lounge of pre-owned businesses exhibiting at this year's WatchPro Salon, which takes place at The Londoner Hotel on Leicester Square from November 10 to 11.
Click here for full details and to book your tickets.
The ever-expanding list of exhibitors includes:
ARCANAUT | AWAKE | BALL WATCH | BROOKLANDS WATCH COMPANY | DUCKWORTH PRESTEX | EBAY | ELLIOT BROWN | GERALD CHARLES | HERBELIN | ISOTOPE | LUMINOX | OUT OF ORDER | PERRELET | ROBOT WATCH | SEIKO | SHERPA | SINN | SQUALE | THE DIAMOND BOX | VAN BRAUGE | VICTORINOX | WOLF | YEMA WATCHES | ZEITWINKEL | ZODIAC