Rulers of Islamic states with prodigious watch collections have been in the news twice this month.
First, Sultan Qaboos bin Said al Said, ruler of Oman since 1970, died at the age of 79 in early January.
He was widely regarded as one of the world's most respected watch and clock collectors and prestige watches bearing the Omani crossed blade khanjar symbol on their faces regularly command huge prices at vintage watch auctions.
Now King Mohammed VI, ruler of Morocco, is in the news because his cleaner has been convicted of stealing 36 luxury watches from his collection.
The cheapest of the timepieces, according to German news site DM, was valued at $20,000.
The most expensive diamond-encrusted timepieces may have been worth over $1,000,000.
In 2018, it was reported that the king was seen wearing a Patek Philippe 5980/1400G in 18ct white gold with 893 diamonds valued at $1.2 million.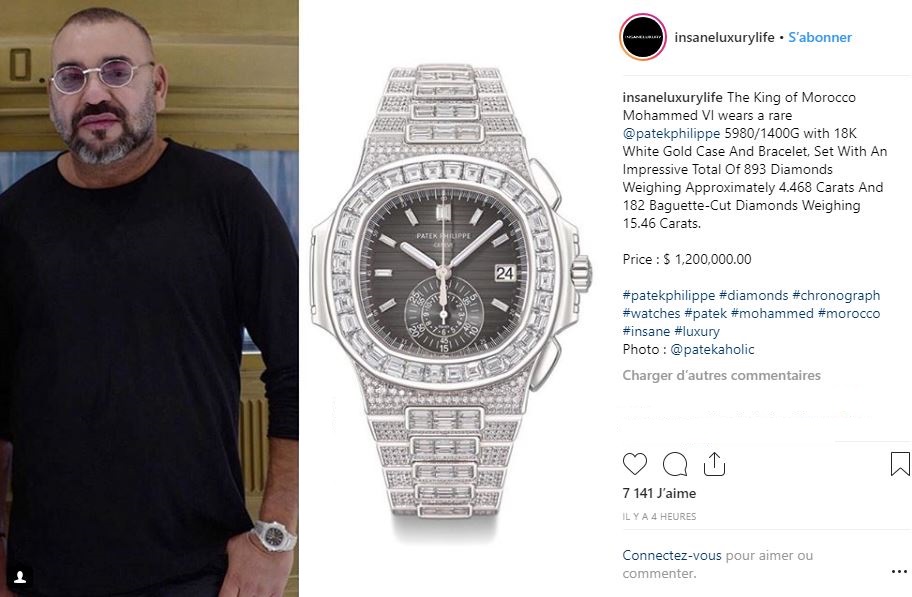 A female cleaner who worked at King Mohammed's palace, was said to have fenced the watches through a criminal gang, which is thought to have melted many of them down so they could sell on the gems and precious metals.
Other watches will have been sold-on whole.
Fourteen men, including gold merchants, were convicted of involvement in the affair and jailed for at least four years. The cleaner received a 15 year sentence.