Omega ambassador Buzz Aldrin has long asserted that, due to the damage done to Earth, the only hope for the future of mankind is to find an alternative planet to inhabit.
I have been fortunate to meet Aldrin, the second man to walk on the Moon, twice. The first time was during the 2016 Rio Olympic Games where he was the main attraction for a Q&A session at Omega House.
Teasing his audience, Aldrin's referred to a watch that he was discussing with Omega – a timepiece for life on Mars where days are 24 hours and 39 minutes long.
Two years later, I met with Aldrin again in London where he told me, "I'm convinced that going to Mars and then leaving it empty is not the right way. I think the only purpose of going is to start to build up a settlement there."
We discussed in more detail his development of cycling orbits to the red planet, and the first manned trips there. At the time, he was wearing a 60th anniversary Speedmaster, saying: "I'm going to make some modifications. I'm going to make it a Mars watch, so here on Earth I'll be able to tell what time it is on Mars."
What seemed like a crazy dream from a brilliant mind, has how arrived, in the form of Omega's new Speedmaster X33 Marstimer – a dual-time watch for Earth and Mars, made in partnership with the European Space Agency (ESA).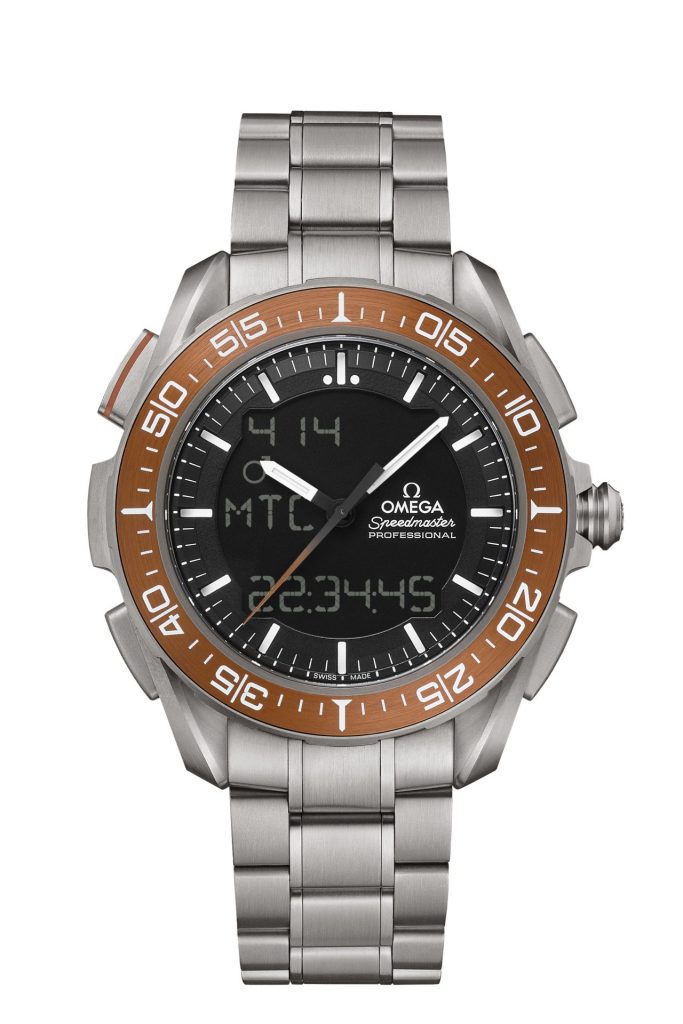 The mammoth 45mm, titanium-cased chronograph is powered by a thermocompensated quartz movement, the quartz crystal cut and positioned to cancel out the wear-and-tear of temperature changes.
Although not the only dedicated Mars timekeeper in existence – Russian inventor and master-watchmaker Konstantin Chaykin's Mars Conqueror MK3 having launched in 2020 ­– Omega's Marstimer is the first series production watch dedicated to the red planet.
More than a gimmick, the watch is a scientific tool for those involved in space research. In addition to MET (Mission Elapsed Time), PET (Phase Elapsed Time), alarms and perpetual calendar, the X33 Marstimer is able to track Mars's date and time, as well as locate true north on both Earth and Mars.
A host of analogue and digital indications, with distinguishing Earth and Mars symbols sit against a black dial framed by a red aluminium bezel. The caseback bears the Speedmaster's seahorse logo and the legend, 'SPEEDMASTER X-33 MARSTIMER, ESA TESTED AND QUALIFIED'.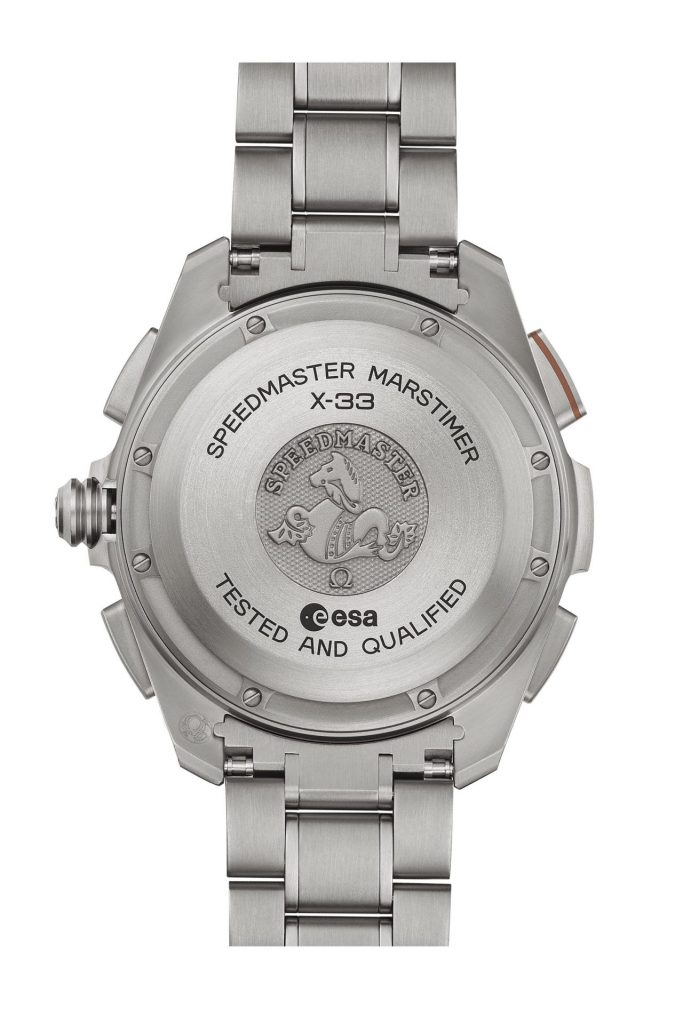 For Omega president and CEO Raynald Aeschlimann, the watch is a natural progression for the brand that has created the NASA-approved Moonwatch for more than half a century. "Anyone interested in space, or even science fiction, is obsessed with Mars," he says. "It's so close yet so far. To be here on Earth and able to track its movements, gives the term timepiece a whole new meaning."
Equipped with a titanium bracelet, the Marstimer is also supplied with a NATO strap and is presented in a special watch roll. The watch is priced at £6,000.