Online auction business Watch Collecting is celebrating racking up sales of £10 million since it launched 10 months ago.
The company is a spin-off from Collectingcars.com, which specialises in auctioning rare, high value, classic cars.
Watch Collecting had immediate access to car clients and was also able to adopt the same online auction software platform.
It also uses the same simple and inexpensive charging model. Sellers can list for their watches for free, and buyers pay only 6% including VAT for purchases over £10,000, or a flat fee of £600 for sales below this level.
Traditional auction houses' buyers' fees can be as high as 25% of the sale price.
"We have taken the lessons from the success of CollectingCars.com and applied it to the watch auction market, an industry ripe for disruption," says Edward Lovett, founder of CollectingCars.com and Collecting Watches.
"Our aim is to bring this platform to the majority of watch owners who do not consider themselves part of the 'community' and become the default destination for buying and selling a collectable watch," he adds.
Watch Collecting flew out of the blocks last year when a Double-Sealed Patek Philippe 5711 Nautilus sold for a new world record price.
Since then, the platform has doubled the previous record for a Rolex 16613 Submariner with a lapis dial achieving £64,200 in July 2021, and in the same month becoming the first watch auction to sell a Patek Philippe 5738/50P-001 Anniversary Ellipse, with a second example sold in January 2022.
Other notable sales include a 1954 Rolex 6200 Submariner, without bracelet or bezel insert, sold for £205,500 and the current platform record holder – a Patek Philippe Nautilus 5711/1300A Diamond-set at $725,000.
Quickfire Q&A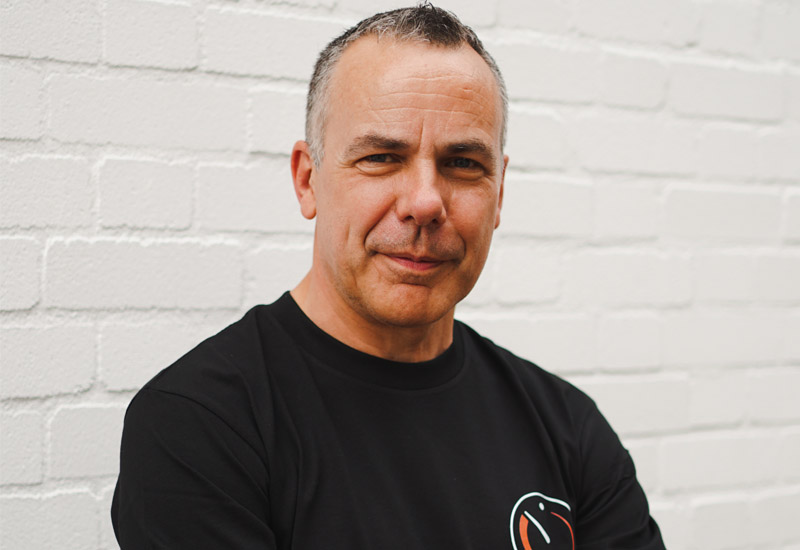 On the day Watch Collecting announced it had hit sales of £10 million, WATCHPRO spoke to the company's head of watches Adrian Hailwood to dig a little deeper into the story.
WATCHPRO: How has Collecting Cars' experience and trading history helped Watch Collecting to pick up so fast?
Adrian Hailwood: Collecting Cars aim was to be unconventional and disruptive from the outset, and that entrepreneurial attitude is at the core of Collecting.
Collecting Cars have developed a in-house bespoke software platform that works very well and Watch Collecting has been able to adopt this from the outset, giving us a flying start.
The link between cars and watches is well established, and yet this audience has been served poorly by auctions in the past so Collecting Cars provided an engaged and trusting source of buyers and sellers in the early weeks, who understood we are sibling companies and got on board.
Of course, along the way, cross-pollination serves both platforms well.
WATCHPRO: What is working best to attract sellers and buyers to your platform?
Adrian Hailwood: Social media plays it's part, but the most effective driver of engagement is the results.
As the displayed price in our sold section is 100% the amount the seller received, it makes it easy for sellers to judge if that is a figure they would be happy with.
After each strong price, the inbox fills up with sellers offering the same model reference.
On the buying side it is a mix of social media and online visibility. With a gallery of 30 – 50 images on average, a search on Google for a given reference will bring up a lot of links back to us.
Word of mouth is key and many buyers and sellers come to us having been referred by a satisfied user, you can even trace family members, and sometimes family bidding rivals via the database.
WATCHPRO: Why should sellers use Watch Collecting instead of alternatives like trade-in, traditional auction houses, eBay or Chrono24?
Adrian Hailwood: The two main reasons are price and speed. Especially for higher value pieces, our slim commissions, on the whole, return more money to the seller than they would receive elsewhere.
Also the 7 day timed auction puts an element of urgency into both the buying and selling decision.
The FOMO (fear of missing out) is not found on classified listings sites where a watch may sit for months with no interest.
Added to this is the human element. Watches are only listed on the site after in-depth discussions with the consignment team and the arrangement of a professional photoshoot.
Likewise, the team is on hand to help with site questions and post-sale arrangements.
WATCHPRO: How helpful has the current strength of the luxury watch market been for your launch? Do you see this continuing? What do you think is driving it?
Adrian Hailwood: In a hot market, taking a smaller piece of the pie to facilitate a sale is always an attractive proposition, but that is true when things are quieter too.
Auctions represent true values, rather than a retail ad, where you can never be sure if anyone ever paid the listed price.
The current media interest in the watch market and rising values has drawn a lot of new collectors into the market and an easy to use website feeds this interest.
Prices are rising steeply at the moment and may start to plateau, but so long as demand outstrips supply, I can't see a crash any time soon.
WATCHPRO: What are your future plans for this year and beyond?
Adrian Hailwood: Growth is our main aim, while certain watches transcend international boundaries, most deals are done within trading bubbles as the prices are too sensitive to absorb taxes and duty, especially if a foreign bidder is competing with a local one.
This means we will be branching out into Europe, the USA, the Middle East and APAC.
For the website we will be adding more services including a 'white glove' managed sale service.
We have an app developer hard at work and we will be looking to add more content to Watch Collecting including stories, interviews and videos.