WatchPro has taken the decision not to make our usual ring-round of owners and chief executives of this country's leading watch retailers. These are times when every sinew needs to be strained to reassure staff, reach out to customers and keep the wheels of business turning. 
We instead turned to social media to see which stores have announced they are closing, and which are battling on until told otherwise by the government.
So far, it appears the majority of independents are carrying on, although with strict additional measures on sanitisation.
Doors are still open at Michael Jones Jewellers, which has stores in Northampton and Newbury selling Rolex, Omega, Breitling, Tag Heuer, Mont Blanc and Longines.
In a tweet titled "Support your community", the company, which celebrated its centenary last year, says each of its showrooms is taking all possible measures maintain the best possible standards of hygiene for its team and customers. "We would like to thank all our customers for their support," the statement adds.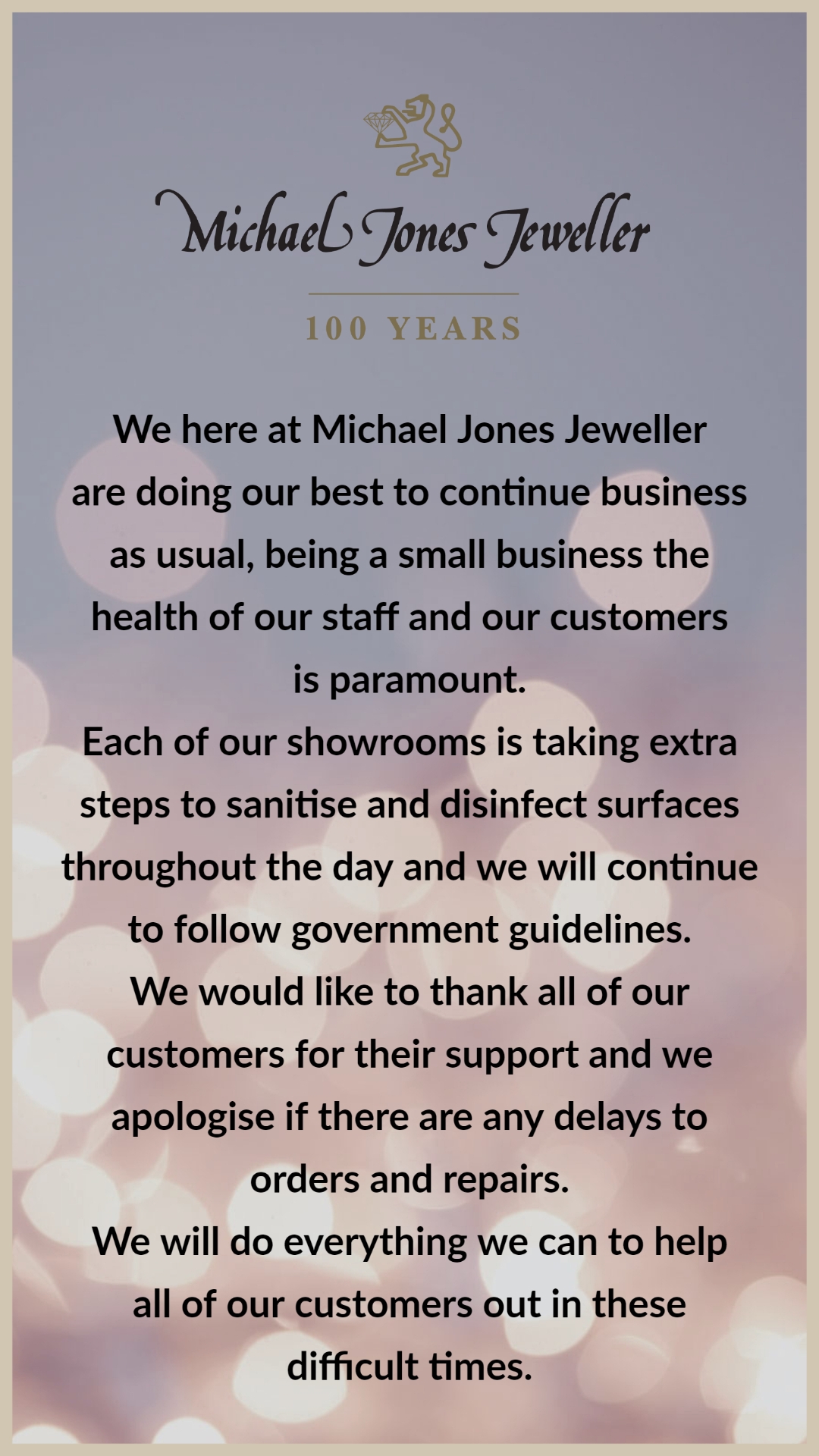 Ruddell the Jewellers in Birmingham and Wolverhampton, an authorised dealer for Patek Philippe, Rolex, Omega, Breitling, Chopard, IWC, Longines and Tudor,
A statement from the company reassures customers that health and welfare of our team and clients will always be its highest priority and that every measure is in place to protect them.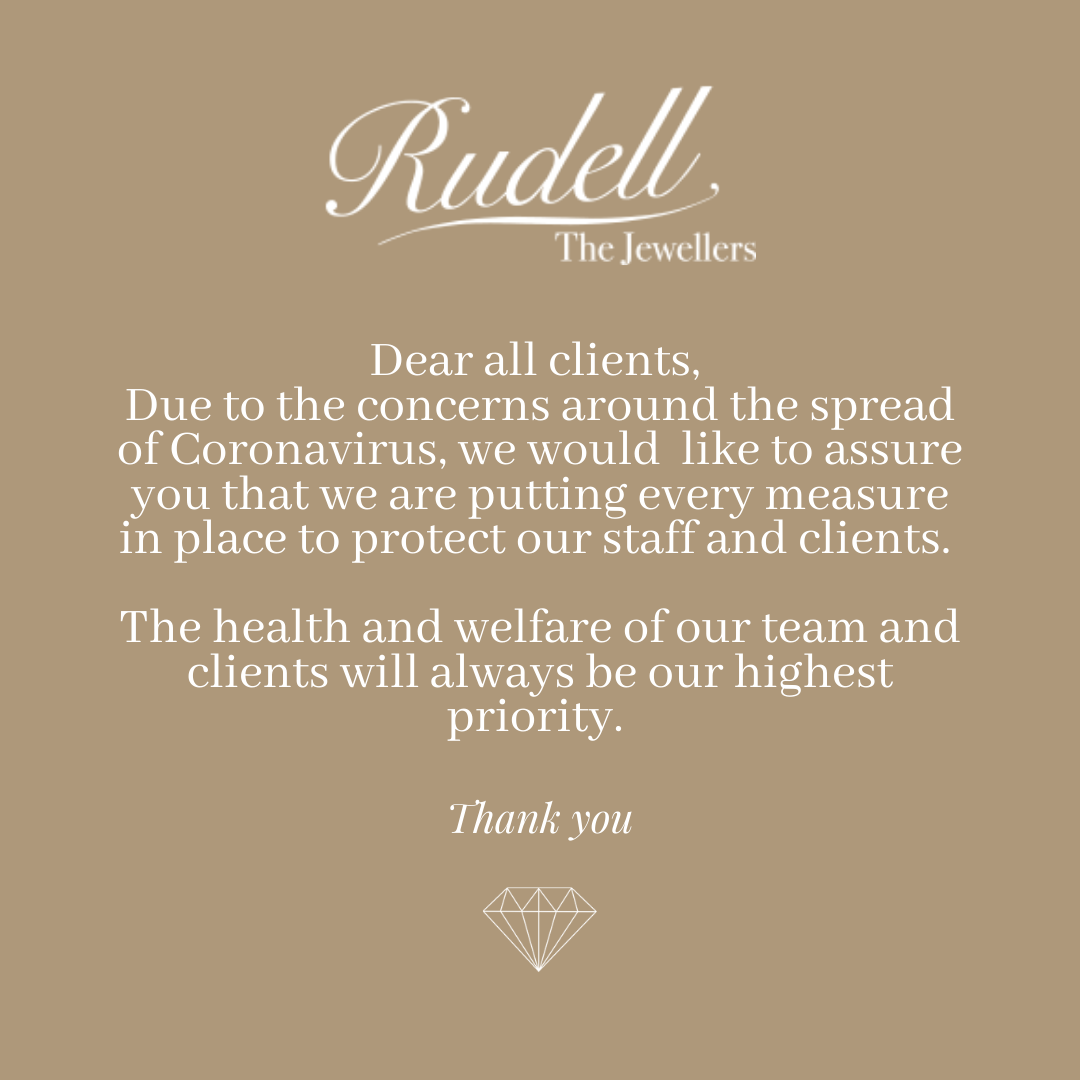 Hugh Rice, a Rolex AD and stockist of TAG Heuer, Tudor, Omega, Breitling, Mont Blanc and Gucci has luxury watch stores in Hull, Beverley and Harrogate, is offering free delivery on all orders.
It is also reassuring customers that its stores remain open while official guidelines allow, and it has made health and hygiene a top priority throughout its organisation.
A message from the company reminds people that, even if people choose not to come into stores, its customers service team is ready to answer any questions and its ecommerce operation is geared up for next day tracked deliveries.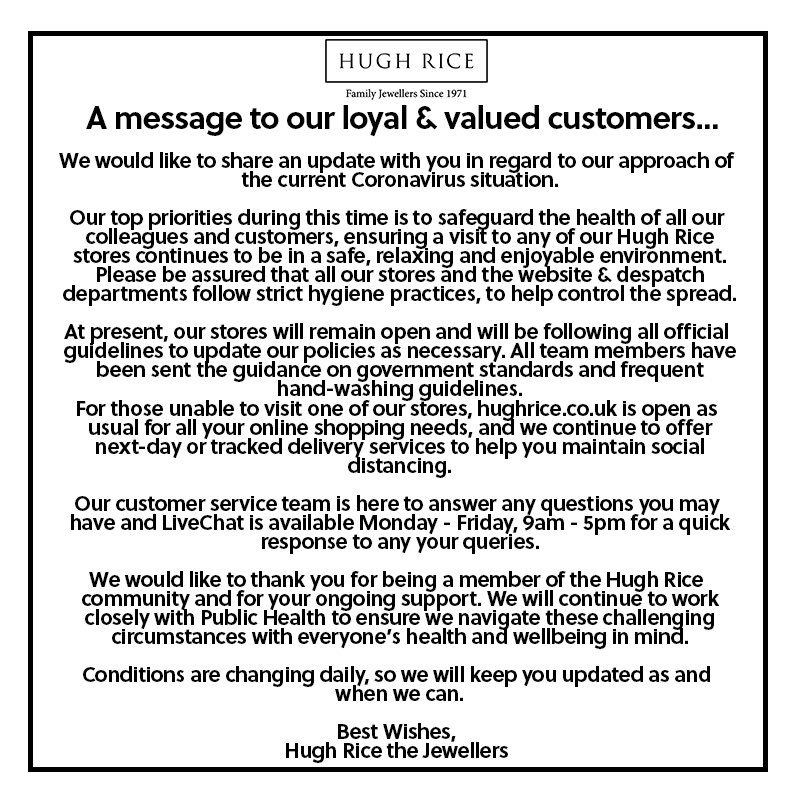 David M Robinson says it wants to make sure visits to DMR continue to be safe and enjoyable. "Our expert Sales Ambassadors remain ready to support you in continuing to create special memories, in uncertain times," it adds.
In a Covid-19 update, DMR says it is limiting travel for its sales associates and adding to its already strict hygiene measures.
The award-winning business has four showrooms in London, Manchester, Altrincham and Liverpool representing Rolex, Patek Philippe, IWC, Omega, TAG Heuer and Panerai.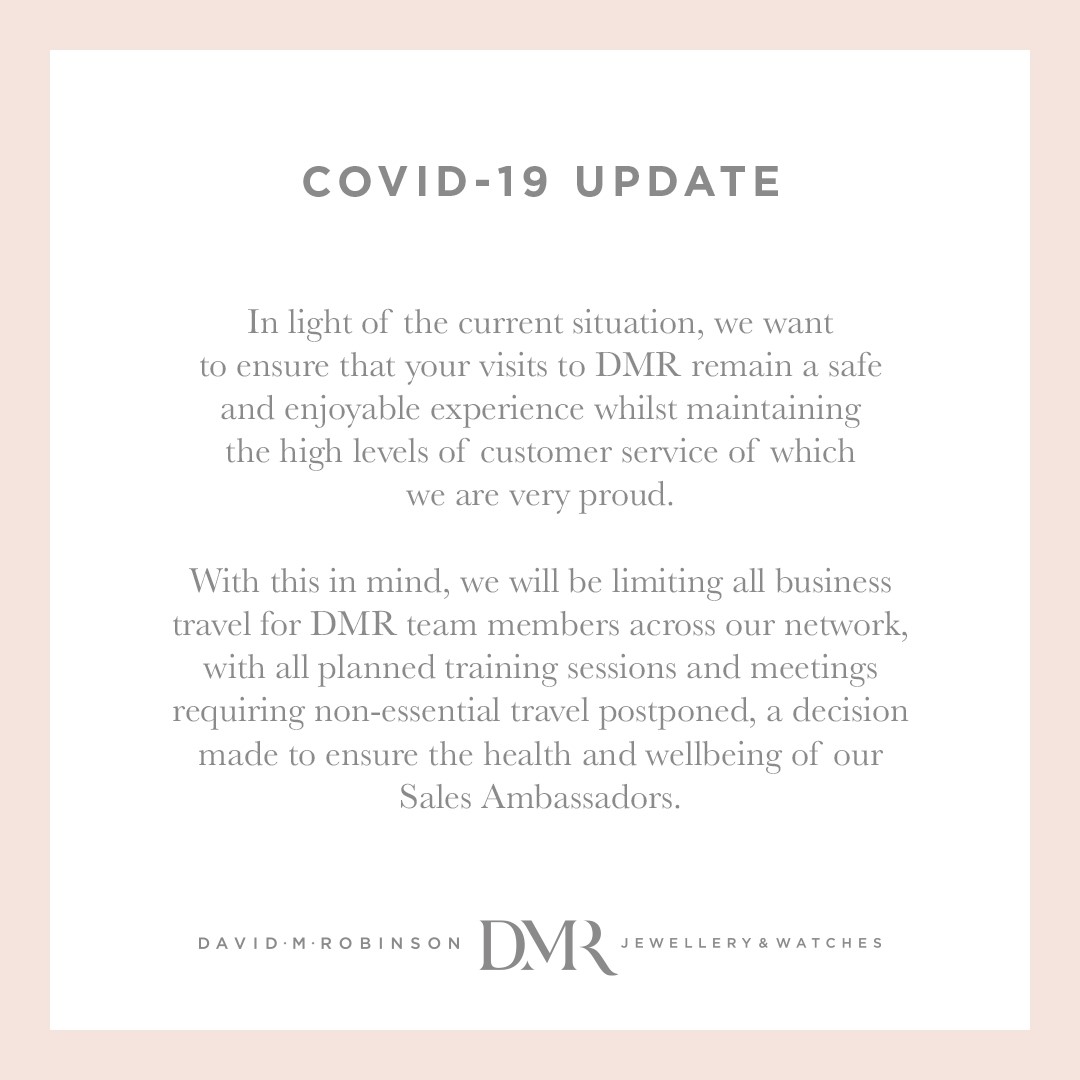 Any retailers who would like to notify WatchPro's 220,000 watch-loving readers about their plans to keep delighting customers through these challenging times should e-mail me at Rob.Corder@itp.com.