In 1933, Walt Disney was a pioneer in the licensing of the company's animated stars, and turning them into franchised products.
The most famous of these was the Mickey Mouse watch, which was created with American watchmaker Ingersoll.
The deal for the first watch was struck between Ingersoll and Herman Kamen, who held the exclusive rights to license the Disney characters.
Ingersoll produced the first watch in time for the 1933 Chicago Fair.
A blog by Claudio Emme, charts the history of the collaboration with Ingersoll over 75 years, and shows several of the early models, including this edition from 1933 that has an original first dial.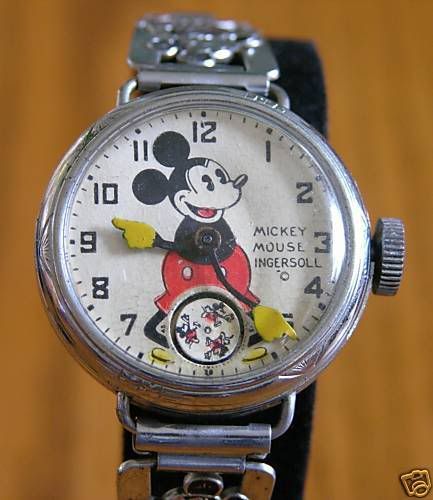 British watch company Zeon, which now owns Ingersoll, has released a video to celebrate the creation of a modern day collaboration between the watch brand and the studio and to launch the Ingersoll x Disney Limited Edition range of contemporary timepieces.
Using the original designs, each timepiece from this limited edition range has been individually numbered to highlight it's uniqueness and collectability.