Pre-orders are being taken now for a limited edition reissue of Airain's Type 20 chronograph in a stealthy grey or black.
Airain is a sister brand of Lebois & Co. that was originally founded in 1934 and made watches for the French army after World War II.
Type 20 was a French military specification for pilot chronographs of the era and are highly collectible today.
Airain brought back the Type 20 in a military green colourway last year as direct descendants of those mid-century timepieces, and the company says they sold out fast.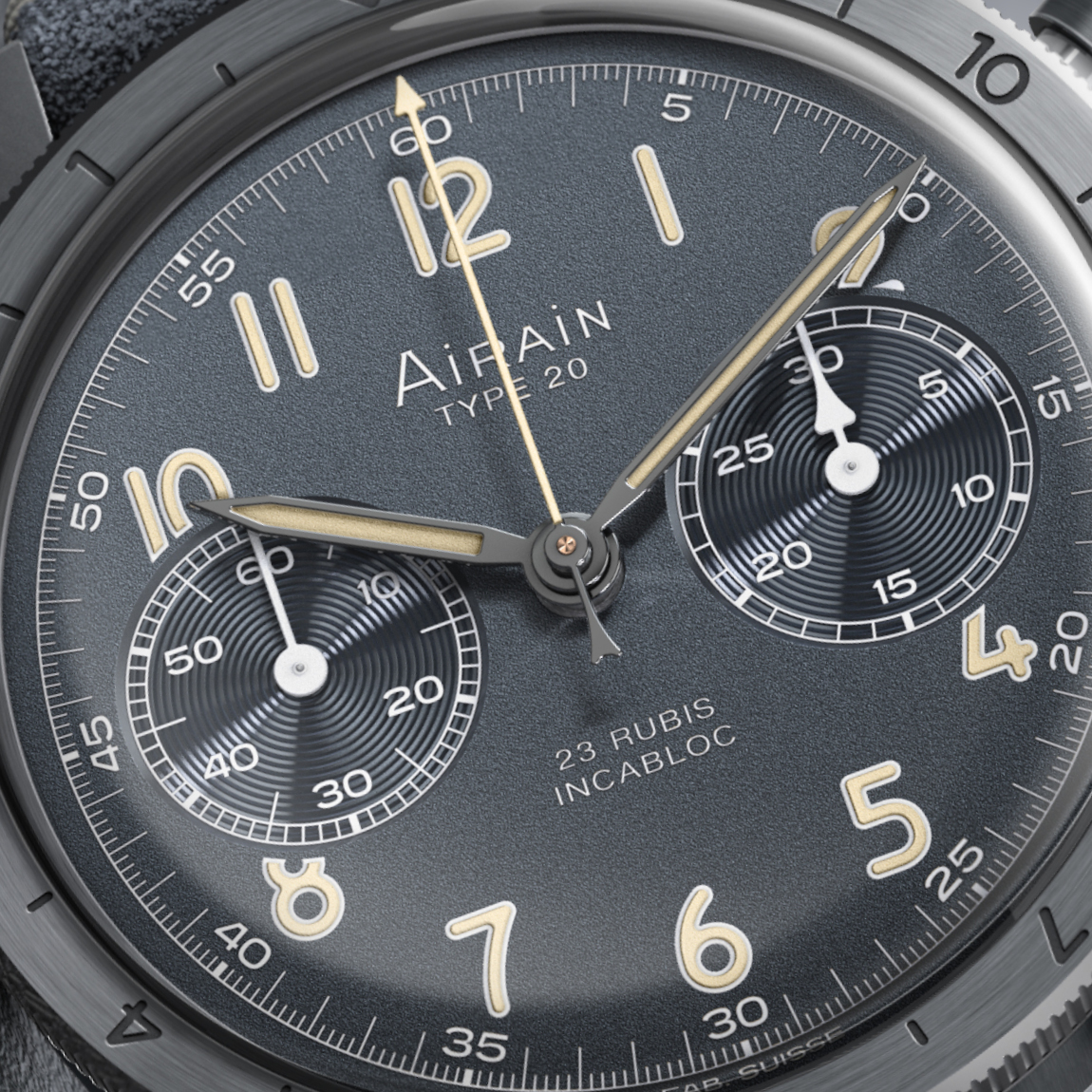 "Our first newly produced batches were sold out in the blink of an eye. The limited 'Vert Militaire' edition was even gone within a week. We're trying to expand on that trend, as the demand has clearly outweighed the supply until now," says Airain CEO Tom van Wijlick.
This year's reissue in grey is named the Furtivité, which is French for stealth. "We've chosen that name to emphasise its military overtones and its exclusive and elusive character. The anthracite shade provided by its Diamond-Like Carbon (DLC) coating offers enhanced durability and lends it a sleek, inconspicuous identity that subtly complements any outfit," Mr van Wijlick explains.
The 39.5mm watches have hand wound flyback chronograph from Manufacture AMT, a spin off of Sellita that makes high end movements to order.
Pre-orders are being taken from today for the watch, which is priced at €2,650 for the black model or €2,900 for the grey.